Meruelo Group Buying SLS Las Vegas
Friday, March 23, 2018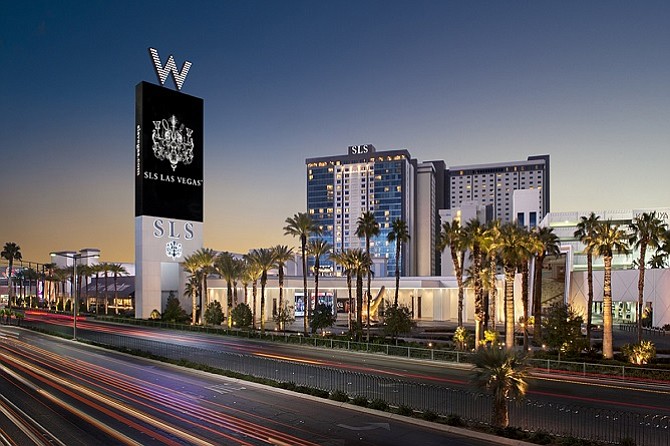 The ownership transfer of the 1,616-room SLS Las Vegas Hotel & Casino to Downey-based management firm Meruelo Group has been approved by the Nevada Gaming Commission, the Meruelo Group announced on March 22.
The Meruelo Group said it expected its acquisition for an undisclosed amount from San Francisco-based real estate investment management firm Stockbridge Capital Group to close by the end of March.
The Downey company plans to upgrade the rooms, pools, casino floor and entertainment venues of the luxury hotel, which is branded with Miracle Mile-based hospitality firm SBE's SLS hotel concept and contains several SBE dining concepts, including sushi restaurant Katsuya and gourmet burger restaurant Umami Burger.
The SLS Las Vegas has longstanding ties to California. SBE Entertainment owner Sam Nazarian and Stockbridge paid $400 million for the Rat Pack-era Sahara Hotel & Casino in 2007. The venue was renovated and reopened in 2014 as the SLS Las Vegas. In 2015, Stockbridge bought Nazarian's 10 percent stake in the hotel, which continued to pay licensing fees to Nazarian's company for the use of the SLS name.
Retail, restaurants and hospitality reporter Caroline Anderson can be reached at canderson@labusinessjournal.com.
For reprint and licensing requests for this article, CLICK HERE.