Horne of Plenty: Head of CBRE's Regional Operations has Ample Resources, Listening Skills
Business Hall of Fame 2018
Friday, March 23, 2018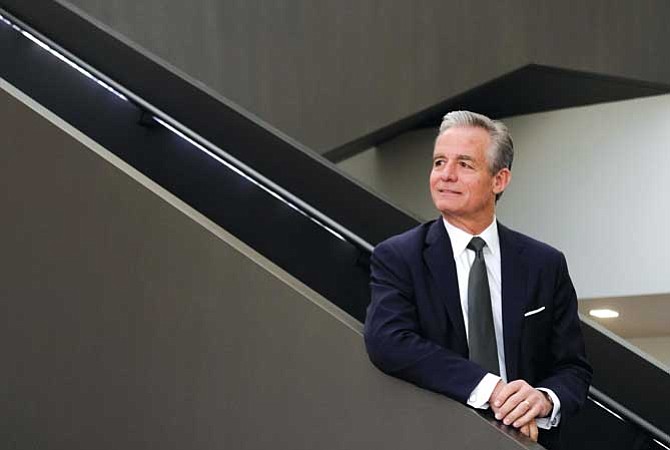 Lew Horne knows what he doesn't know.
"I try to use my ears and my mouth in proportion," the president of CBRE Group Inc.'s Southern California-Hawaii division told the Business Journal.
"I've never believed that I've got the answers," Horne said, "but I know I can find the answers."
He's got ample resources to draw upon – the sun never sets on CBRE Group, the world's largest commercial real estate services and investment firm.
Horne started 2017 with a promotion from his longstanding post as president of the Greater Los Angeles and Orange County unit to the same title as head of the newly formed Southern California-Hawaii division.
The new division is made up 2,500 employees spread over 16 regional offices, including downtown Los Angeles, Beverly Hills, the South Bay, Ontario, Orange County, San Diego and Honolulu. It's a key component of the company, which keeps its headquarters downtown at 400 S. Hope St., the nerve center for more than 80,000 staff at 450 offices, which range geographically from Angola and Austria to Venezuela and Vietnam.
Horne will take all the help he can get to help the company and its clients.
"If I don't clearly understand it, then I'm not going to be in a position to create any value," Horne said.
Big money
There was no shortage of value at CBRE in 2017.
The company reported a record $14.2 billion in revenue last year while net income for the year also set a record at $691.5 million.
Horne's team manages more than 80 million square feet of commercial properties. They also close somewhere around 12,000 sale and lease transactions and complete 500 financial consulting assignments and thousands of appraisals each year.
The scope of Horne's duties and achievements brought him honors as Business Leader of the Year for 2018 in the Real Estate category during the Business Journal's March 21 Business Hall of Fame Awards luncheon at the Millennium Biltmore hotel.
Horne's willingness to listen has no doubt helped him keep his team on top of trends. He once took a group of CBRE executives to Amsterdam in order to inspire new ideas as to what the firm could accomplish in California.
Horne was inspired by what he saw in CBRE's office there and how it had been transformed from late 20th century models of office cubicles into creative and collaborative spaces.
The Dutch tour inspired a radical re-think of CBRE's offices, including a move to its current downtown location from its former Westside headquarters, and renovations for offices worldwide.
For reprint and licensing requests for this article, CLICK HERE.
Prev Next