Musk's Tesla Pay Package Wins Shareholder Approval
Wednesday, March 21, 2018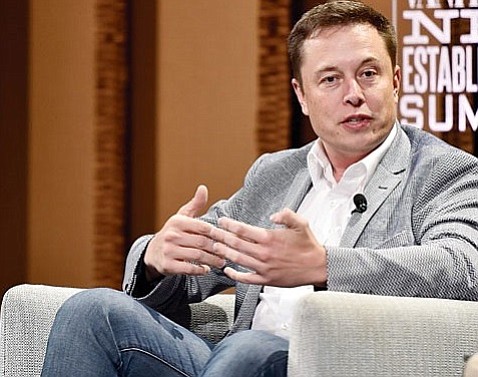 Elon Musk's new Tesla Inc. compensation package received the approval of 73 percent of company voting shares, according to a March 21 Securities Exchange and Commission filing made hours after a company shareholder meeting at its Fremont headquarters.
Holders of approximately 63 million shares voted to approve a pay package that consists entirely of Tesla stock, while holders of 23.4 million shares voted to reject the deal. Musk and his brother Kimbal Musk, who also holds company shares, abstained from the vote.
Musk's new earnings could significantly increase the net worth of one of the wealthiest – if not the wealthiest – Angeleno.
The Bel Air resident was No. 2 on the Los Angeles Business Journal's Wealthiest Angelenos list, trailing only biotech scion Patrick Soon-Shiong. Musk's net worth was valued at $14.2 billion.
Musk's new compensation could increase the percentage of Tesla stocks he owns from 21.9 percent to 28.3 percent. Using the current value of Tesla stock, Musk could add an estimated $2.6 billion to his wealth this year with the new stock package. Tesla stock was up six percent March 21 to close at $316.53.
The compensation package could net Musk even more in coming years. He is slated to receive stock options for hitting revenue and profitability milestones, including each time Tesla's market value increases $50 billion.
Musk's new pay package prompted several SEC filings in which Tesla board members stated that the package was critical to keep Musk in the fold and incentivize him to make the company one of the world's largest.
Media and entertainment reporter Matthew Blake can be reached at mblake@labusinessjournal.com or (323) 556-8332.
For reprint and licensing requests for this article, CLICK HERE.