Commercial Real Estate 2018 Award Nominees: 2018 Commercial Real Estate Forecast Indicates Change and Opportunity, Domestically and Globally
Custom Content by the Los Angeles Business Journal
Tuesday, March 6, 2018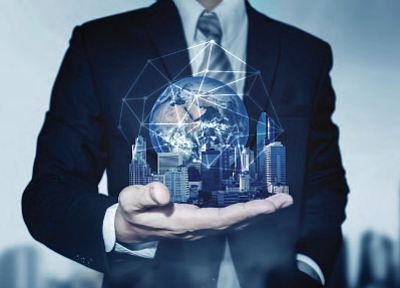 Rapid change is underway in the world's commercial real estate industry, and the dynamics are in flux as the current investment cycle enters its latter stage. The industry continues to contend with differing property fundamentals across asset types, markets and regions, with occupier behavior, innovation and technology acting as key sources of change that are taxing the sector. The current interest-rate environment is another contributor to this change – albeit a somewhat limited factor.
These are some of the key trends noted in Avison Young's 2018 North America and Europe Commercial Real Estate Forecast, released last month.
"We have spent the better part of three years debating where we are in the real estate cycle; for 2017, we dragged out a baseball analogy, pondering what inning we were in," commented Mark E. Rose, Chair and CEO of Avison Young. "We concluded that the real estate industry was in the late stages of the game, but could be headed into extra innings. As we start 2018, the game is still going, but there is a clear and palpable difference. Change is underway and the dynamics on the field are in flux. Our industry needs to decide what to do next."
Rose continued: "As we greet the New Year, however, a critical difference is that change is in motion – change that is positive, powerful and moving very quickly. This is the type of change that creates opportunity and allows for success. Those who cannot accept this new reality will dismiss it at their own peril."
He added: "Interest rates are at historic lows and continue to stay low, but are moving up incrementally, as they really only have one way to go. Short-term interest rates are being properly – and effectively – normalized by central banks. There is stability and growth in the GDP of the G7, and rising interest rates are typical in this environment. Capitalization rates are another story. Commercial real estate has printed trades at historically low cap rates, but the bidask spread is widening – and acting as a brake on transaction volumes in major markets. The theory that interest rates will rise at the short end, but thinning spreads will keep cap rates in place, is not logical or supportable over the midto-long term. Cap rates and corresponding return requirements will eventually move as financing acquisitions becomes more expensive."
Occupier behavior, states the report, is another source of change that is challenging the market and more fundamentally driving innovation and performance.
Prev Next
For reprint and licensing requests for this article, CLICK HERE.