Top Residential Brokerages Near $90B Mark in '17
Friday, March 2, 2018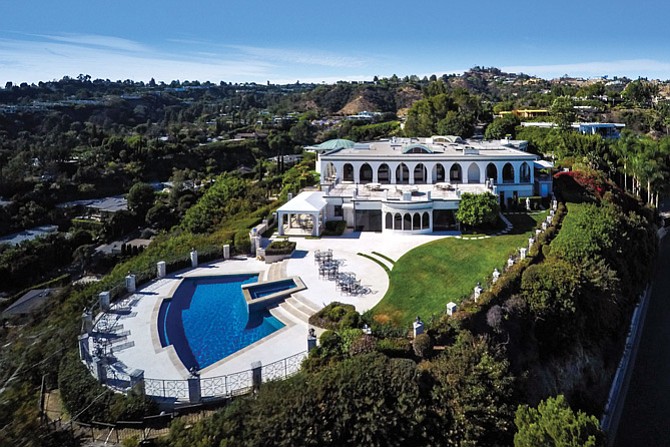 Another hot year for housing prices drove a 15 percent jump in sales among the largest residential real estate brokerages in Los Angeles County, as well as some consolidation among firms on the high end of the market.
On this week's Business Journal list, the 50 largest firms by dollar volume totaled $86.8 billion in sales for 2017.
Twenty-four of the 50 firms on the list each sold $1-plus billion in local real estate, compared to 21 firms the year prior.
The median price for a single-family home reached $560,000, up 7.7 percent, at the end of last year. An estimated 18 percent sold for $1 million or more, according to market tracker CoreLogic Inc.
Brokerages typically account for a 6 percent commission on deals.
The hot market was the backdrop for several acquisitions that helped move newly arrived Pacific Union International into the No. 2 spot on the list. The San Francisco-based brokerage – eighth-largest in the U.S. – recently expanded into the local market by acquiring three local firms, Partners Trust, John Aaroe Group and Gibson International. All three of the firms were in the Business Journal's top 25 among local brokerages before the acquisitions.
Pacific Union reported $6.2 billion in sales volume in Los Angeles County, a total that reflected its recent acquisitions, and more than double its 2016 total.
Nick Segal, president of Beverly Hills-based Pacific Union L.A., said the company wanted its Southern California operations to be led by professionals with specific experience and knowledge of various areas of the L.A. market and the complexities involved in each of them. Segal oversees more than 900 employees in 20 offices throughout the county.
Pacific Union's advantage of scale helps the firm keep clients, Segal said, so someone seeking to move to La Cañada Flintridge from Santa Monica, for example, can stay with their firm and not seek out a broker elsewhere.
"It helps the client and adds to our bottom line," he said.
Segal said he feels confident about his firm's place in the local market so early in its existence.
"We've already established who we are," he said. "We look at ourselves at a blue-chip company. We don't need to pound our chest about who we want you to think we are."
Pacific Union's deals shook things up, but didn't displace the top-ranked brokerage – and distinction that once again went to Coldwell Banker Residential Brokerage. The Beverly Hills-based firm reported $11.9 billion in local sales last year, up 4.5 percent from 2016.
Prev Next
For reprint and licensing requests for this article, CLICK HERE.