Cancer Awareness & Prevention: Cancer May be Tough – But LLS is Tougher
Custom Content by the Los Angeles Business Journal
Monday, June 25, 2018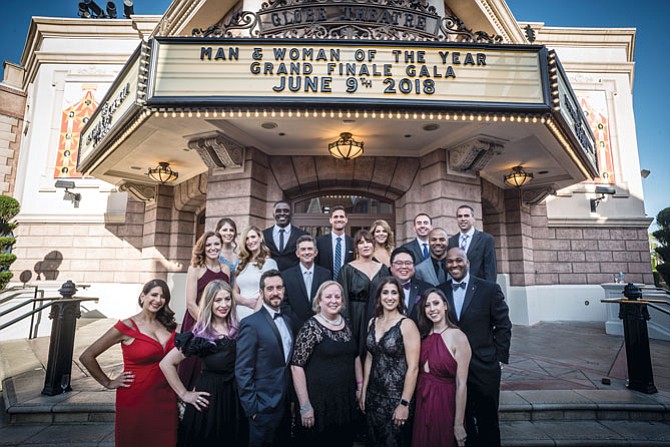 The Leukemia & Lymphoma Society's (LLS') mission is to cure leukemia, lymphoma, Hodgkin's disease and myeloma, and improve the quality of life of patients and their families.
 LLS is at the forefront of the fight to cure cancer. It is the largest nonprofit dedicated to creating a world without blood cancers. Since 1949, LLS has invested more than $1.2 billion in groundbreaking research, pioneering many of today's most innovative approaches.
 The three pillars of LLS' mission include: 
• Research - in 2017, the U.S. Food and Drug Administration (FDA) approved 18 treatment options for patients diagnosed with blood cancers. LLS played a role in virtually all of these advancements. 
• Patient Support - LLS provided free information, support services and financial assistance to over 30,000 people last year, totaling over $72 million.
• Policy & Advocacy – LLS' nationwide grassroots network of more than 100,000 volunteers advocates for state and federal policies that benefit patients.
Southern California Impact
Since 1957, LLS has invested over $156 million at leading California institutions like USC, UCLA, City of Hope, CalTech, Cedars Sinai, and Children's Hospital of Los Angeles. Currently, there are $12 million in active research grants across Southern California.
In 2017, LLS provided direct financial support to 1,200 patients in the Greater Los Angeles area, totaling $2.4 million.
Help LLS Beat Cancer
LLS needs your help in the fight against cancer. Volunteer. Donate. Participate. Advocate. Contact LLS' California Southland Chapter about ways to get involved via (310) 846-4725 or email lls.cal@lls.org.
The LLS Names "Man & Woman of the Year" for 2018
On Saturday, June 9th, The Leukemia & Lymphoma Society (LLS) celebrated its 2018 Man & Woman of the Year campaign at The Globe Theatre at Universal Studios in Hollywood. More than 500 guests attended the event, hosted by Actress and LLS Advocate – Alison Haislip, to celebrate the 20 candidates who competed for the titles of Man and Woman of the Year. "Man of the Year" went to Charlie Schlatter and his team, Team Schlatterhouse, and "Woman of the Year" went to Randi Kaefer and her team, #GameChanger. The campaign collectively raised $1.89 million dollars in ten weeks, which is a local record.
The Man & Woman of the Year campaign is a spirited fundraising competition among a select group of nominated individuals in the community. By accepting the nomination, candidates have ten weeks to accumulate the most "votes." Every dollar raised counts as one vote, and the male candidate & female candidate who raise the most earn the prestigious titles. Candidates run in honor of the Boy & Girl of the Year, who are local blood cancer patient survivors and sources of inspiration. The 2018 Boy & Girl of the Year are Rafael Sanchez (13) & Aliya Hall (8).
Congratulations to the Class of 2018 for your record breaking year, and thank you for making such a significant impact on the mission of The Leukemia & Lymphoma Society.
For reprint and licensing requests for this article, CLICK HERE.