The Business of Accounting: A Discussion with the Experts
Custom Content from the Los Angeles Business Journal
Monday, June 25, 2018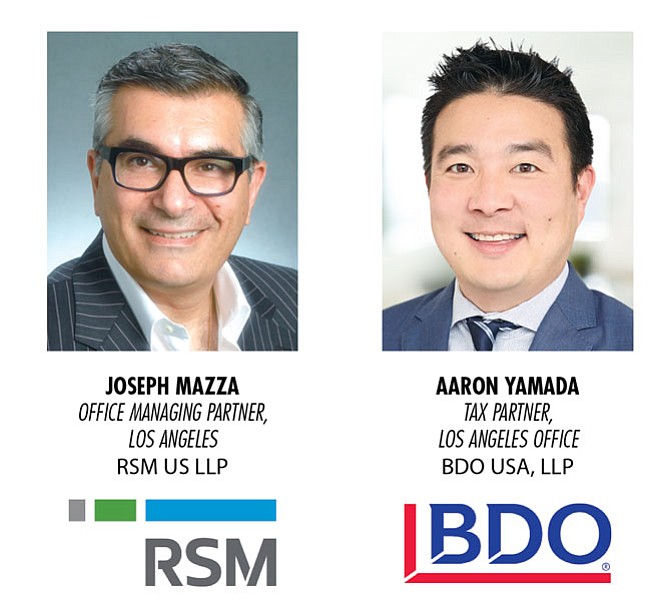 The Los Angeles Business Journal has once again turned to two of the leading accountants in the region to get their assessments regarding the current state of business accounting, economic variables, and the various trends that they have been observing, and in some cases, driving.

Following is a series of questions we posed to these financial stewards of Los Angeles and the unique responses they provided – offering a glimpse into the state of business accounting in 2018 – from the perspectives of those in the trenches delivering financial advice and leadership to the businesses of our region today.
Thanks to these two leaders in the business accounting space for taking the time to provide thoughtful advice and responses to our questions.
How have the fiscal changes that have come with the current administration affected your clients thus far?
Yamada: It's been a mixed bag, but one issue that's touched all our clients is the new Tax Act. Our corporate clients welcome the reduction in the tax rate but are concerned about many of the other provisions that have been implemented. The changes in the Tax Act also reduced year-over-year comparability from both a financial reporting and cash flow standpoint. This puts many clients who don't have a technical tax background in an uncomfortable position when they're asked about these differences by stakeholders. As a firm, we've done a significant amount of coaching to equip clients to have a level of comfort in talking through the provisions that impact them.
Mazza: Many taxpayers and their advisors are frustrated by the uncertainties created by a number of new provisions of the Tax Cuts and Jobs Act of 2017. Some uncertainties are unavoidable – such as whether the new 20 percent pass-through deduction and other individual provisions will be made permanent, or whether the 21 percent corporate tax rate, theoretically 'permanent,' will be increased by a later Congress. Other issues arise from the novelty of many of the new provisions, the existence of apparent gaps or possible errors in the expedited drafting process, and questions as to whether those gaps can or will be filled by technical corrections legislation, regulations or other IRS guidance. Alternatively, taxpayers and their advisors will simply have to deal with the statutory language as is, and make their best determination as to what Congress intended in any particular case.
Specifically in terms of tax reform, what do your clients need to know about the road ahead?
Prev Next
For reprint and licensing requests for this article, CLICK HERE.