Non-Bank Lenders Step Up as Banks Step Back
Post-recession growth most prominent in mortgage lending
Friday, June 22, 2018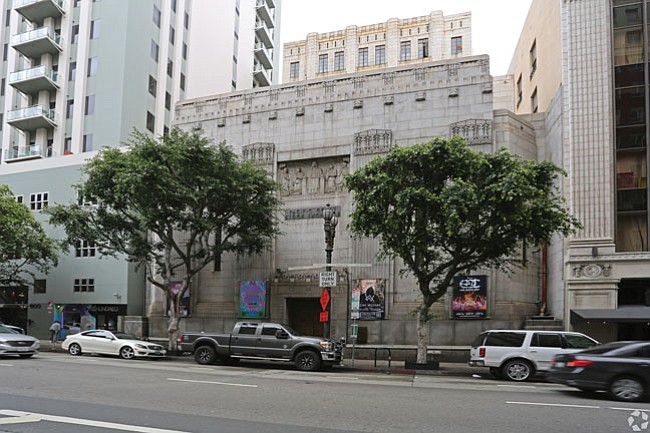 A strong economy, heightened regulatory standards for banks, and a greater appetite for risk among many investors has led to brisk growth for non-bank lenders, a trend that's played out with recent deals in Los Angeles.
Non-bank lenders have tripled their market share of the home loan industry in the past decade. Their overall loan activity in the sector has grown to nearly 40 percent. The gains came as traditional banks – local and national – have taken steps back from mortgage lending. (For data on the current lending market, please see the Banking & Finance Quarterly charts starting on Page 22.)
Wall Street has taken notice.
This year has seen two Westside-based non-bank lenders – Mesa West Capital and Genesis Capital – acquired for undisclosed amounts by Morgan Stanley Investment Management Inc. and Goldman Sachs Group Inc., respectively.
"Private debt has become a globally recognized institutional asset class," said Larry Grantham, co-founder and senior portfolio manager at Calmwater Capital, a commercial real estate bridge loan provider in West Los Angeles.
Non-bank lenders – sometimes referred to as shadow banks – lend money like regular banks, but typically at higher interest rates, often in the high single digits or low double digits. They're also less burdened by regulation, which means they can provide loans to clients quickly – usually in days instead of the weeks or months it might usually take a traditional bank.
Waiting for banks to approve a loan can mean the difference between companies' success or failure at getting projects off the ground towards the end of an economic growth cycle.
Non-bank lenders fill that void.
"Banks are the reason we're around," said Brian Good, founder and chief executive of Westside-based iBorrow, a commercial real estate non-bank lender. "They're so slow and methodical."
Fast times
When Smart Capital Investments, a Koreatown-based limited liability company that owns downtown's old Pacific Stock Exchange Building, needed $10 million – and quickly – to improve the 15-story, 87,000-square-foot structure earlier this year, it sought out iBorrow.
The building's upper floors hadn't been updated since the 1980s, Good said. The owner planned to gut them for a renovation that would turn them into a co-working space.
"The owner couldn't go to a bank or permanent lender, nor did he want to, because the bank wouldn't like the vacant uninhabitable space, and wouldn't lend on the vacant space," Good said.
iBorrow supplied the money at a 10.25 percent annual interest rate, enabling the renovation plans to get underway.
Prev Next
For reprint and licensing requests for this article, CLICK HERE.