Weinstein Scandal Roils 'Runway'
ENTERTAINMENT: TV crew on uncertain ground
Friday, June 15, 2018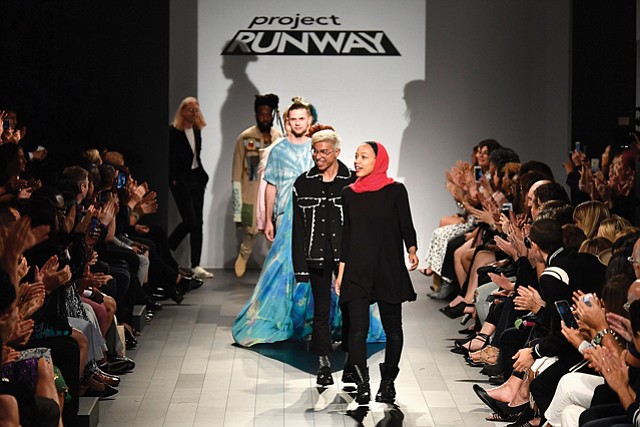 Harvey Weinstein's myriad alleged instances of sexual assault and harassment spawned the "Me Too" movement, and a historic period of women coming forward to report workplace misconduct.
On a far more mundane but nonetheless significant level for the entertainment business, Weinstein's fall ruined his motion picture studio, and that has changed the fortunes of several companies and dozens of workers in Hollywood.
One person affected, for example, was Terence Curren, who runs Alpha Dogs, a post-production studio in Burbank that helped make reality television staple "Project Runway," in his words, "look as good as possible."
Putting the finishing touches on the Weinstein Co. television title was a substantial chunk of Alpha Dogs' $1.5 million in annual revenue, Curren said, adding that he's uncertain his company will continue to work on the show.
"We got blindsided," Curren said.
The uncertainty comes in the wake of Dallas private equity group Lantern Capital Partners' $310 million acquisition of Weinstein Co., which had been in bankruptcy proceedings since March.
Lantern Capital announced last month that Bravo, a part of NBCUniversal Media, would air "Project Runway," and Bravo then said on June 9 that it had selected Magical Elves Inc. to produce it.
Little else is known about the "Project Runway" deals, save Bravo's announcement that the show would be on hiatus, and not air again until 2019. A drama-laden contest of aspiring fashion designers, "Project Runway" was the Weinstein Co.'s signature TV show, drawing the participation of many established fashion designers, including Weinstein's former wife Georgina Chapman.
Bravo declined comment, Lantern Capital said it could not talk until Weinstein Co.'s bankruptcy process was finalized and messages left with Magical Elves were not returned.
Market value
Regardless of the specifics, "Project Runway's" next phase is a reversal of fortunes for Bravo and Magical Elves.
Each company worked on "Project Runway's" first four years, before Weinstein Co. abruptly moved the show to A&E Television Networks-owned Lifetime in 2008.
The move was so abrupt, in fact, that Bravo sued Weinstein Co. for breach of contract, litigation that settled in 2009.
Elsa Ramo, a Beverly Hills attorney who specializes in entertainment deals, said that the deals made public in the litigation 10 years ago help in discerning the show's current valuation, especially because "Project Runway" ratings have stabilized.
"That litigation provided a point of comparison for the parties," Ramo said.
It was reported in 2008, for example, that Lifetime signed a five-year, $150 million deal to produce the show, and that Lifetime was willing to pay $1 million per episode. Bravo, on the other hand, was reportedly paying just $600,000 per episode.
Prev Next
For reprint and licensing requests for this article, CLICK HERE.