Weinstein Scandal Roils 'Runway'
ENTERTAINMENT: TV crew on uncertain ground
Friday, June 15, 2018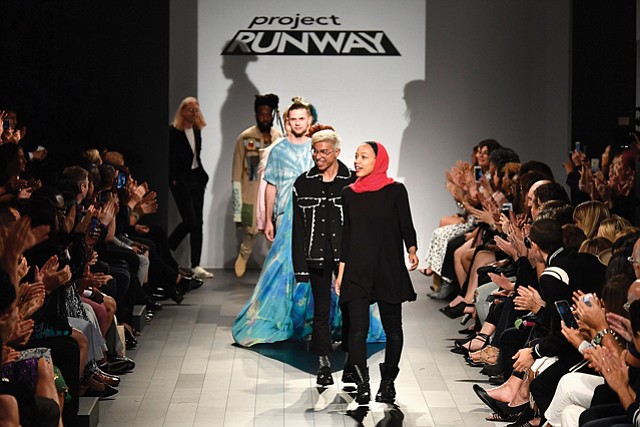 Harvey Weinstein's myriad alleged instances of sexual assault and harassment spawned the "Me Too" movement, and a historic period of women coming forward to report workplace misconduct.
On a far more mundane but nonetheless significant level for the entertainment business, Weinstein's fall ruined his motion picture studio, and that has changed the fortunes of several companies and dozens of workers in Hollywood.
One person affected, for example, was Terence Curren, who runs Alpha Dogs, a post-production studio in Burbank that helped make reality television staple "Project Runway," in his words, "look as good as possible."
Putting the finishing touches on the Weinstein Co. television title was a substantial chunk of Alpha Dogs' $1.5 million in annual revenue, Curren said, adding that he's uncertain his company will continue to work on the show.
"We got blindsided," Curren said.
The uncertainty comes in the wake of Dallas private equity group Lantern Capital Partners' $310 million acquisition of Weinstein Co., which had been in bankruptcy proceedings since March.
Lantern Capital announced last month that Bravo, a part of NBCUniversal Media, would air "Project Runway," and Bravo then said on June 9 that it had selected Magical Elves Inc. to produce it.
Little else is known about the "Project Runway" deals, save Bravo's announcement that the show would be on hiatus, and not air again until 2019. A drama-laden contest of aspiring fashion designers, "Project Runway" was the Weinstein Co.'s signature TV show, drawing the participation of many established fashion designers, including Weinstein's former wife Georgina Chapman.
Bravo declined comment, Lantern Capital said it could not talk until Weinstein Co.'s bankruptcy process was finalized and messages left with Magical Elves were not returned.
Market value
Regardless of the specifics, "Project Runway's" next phase is a reversal of fortunes for Bravo and Magical Elves.
Each company worked on "Project Runway's" first four years, before Weinstein Co. abruptly moved the show to A&E Television Networks-owned Lifetime in 2008.
The move was so abrupt, in fact, that Bravo sued Weinstein Co. for breach of contract, litigation that settled in 2009.
Elsa Ramo, a Beverly Hills attorney who specializes in entertainment deals, said that the deals made public in the litigation 10 years ago help in discerning the show's current valuation, especially because "Project Runway" ratings have stabilized.
"That litigation provided a point of comparison for the parties," Ramo said.
It was reported in 2008, for example, that Lifetime signed a five-year, $150 million deal to produce the show, and that Lifetime was willing to pay $1 million per episode. Bravo, on the other hand, was reportedly paying just $600,000 per episode.
If Bravo and Magical Elves are the winners of Lantern Capital's new strategy for "Project Runway," the losers are Lifetime, Lifetime's selected producer, Bunim-Murray Productions, and, likely, the show's Los Angeles-based production crew.
"Project Runway" was mainly shot in New York City – each season culminated in a runway show at New York Fashion Week. But it was produced and edited in Glendale-headquartered Bunim-Murray's Los Angeles offices.
According to Ramo, it's a standard industry practice for the production company to get 10 percent of a show's budget. So if Lifetime really did pay $30 million-a-year for "Project Runway" rights, Bunim-Murray got roughly $3 million per annum.
Bunim-Murray, which did not return messages requesting comment, produced a broad reality TV lineup. It has produced seminal shows in the genre, such as "Keeping Up with the Kardashians" and reality TV forerunner, "The Real World."
According to multiple people that did work for the company, Bunim-Murray's business model for "Project Runway" centered upon freelance producers and editors.
These below-the-line workers, termed for where their names fall on a Hollywood budget sheet, would work on the show from June through November. That was long enough for members of the Motion Picture Editor's Guild to attain health care insurance through the union.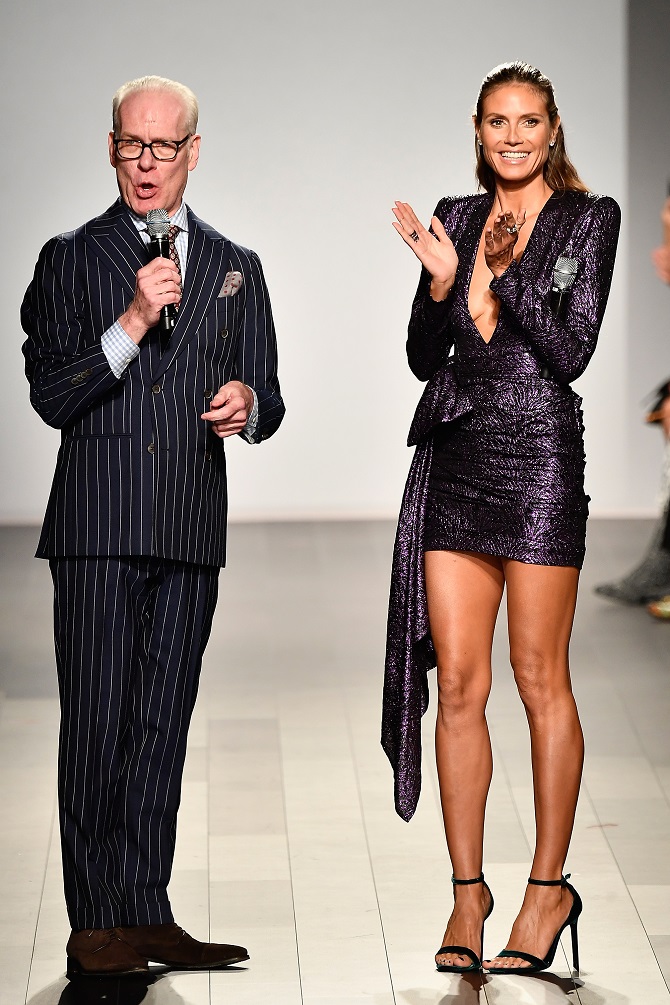 Personnel problems
Glenn Morgan, who worked as a supervising producer on "Project Runway," said that about 35 people total including himself worked on the show in Los Angeles, and Bunim-Murray signed their checks. These workers continued working on "Project Runway" through last October, when the bombshell allegations against Weinstein dropped.
Lifetime subsequently tried to get out of their "Project Runway" deal, saying that Weinstein's misbehavior was tantamount to a breach of contract. But Morgan said that he wasn't initially concerned.
"When it came out that Lifetime had pulled their deal with the Weinstein Company, I thought maybe they were just trying to get a better deal," Morgan said. "I was even turning down other work on the presumption 'Project Runway' was happening as usual."
Morgan's thinking changed when Bravo was announced as "Project Runway's" new home. And he has become increasingly worried that he is out of a job as Magical Elves replaced Bunim-Murray as show producer.
"The whole thing has started to become stomach churning," he said.
A diverse production outfit, Magical Elves produces reality show "Top Chef," and also did concert films for musicians Justin Bieber and Katy Perry. The Los Angeles-based company may have enough in-house staff to not rehire Morgan and other freelancers, many who worked on the show since Lifetime and Bunim-Murray took it over.
Separate from the "Project Runway" freelancers hired by Bunim-Murray are the post-production team that Alpha Dogs' Curren employed.
Alpha Dogs started working on the show in 2010. Curren said that he was able to make money off the show, while also putting to work on it seven of his 10 full-time employees and three freelancers.
"Project Runway" was a unique opportunity for a post-production boutique shop – a reality TV show with enough sheen to demand the post-production polish.
"We would be happy to work with Magical Elves, but they do a lot of their stuff in-house," Curren said.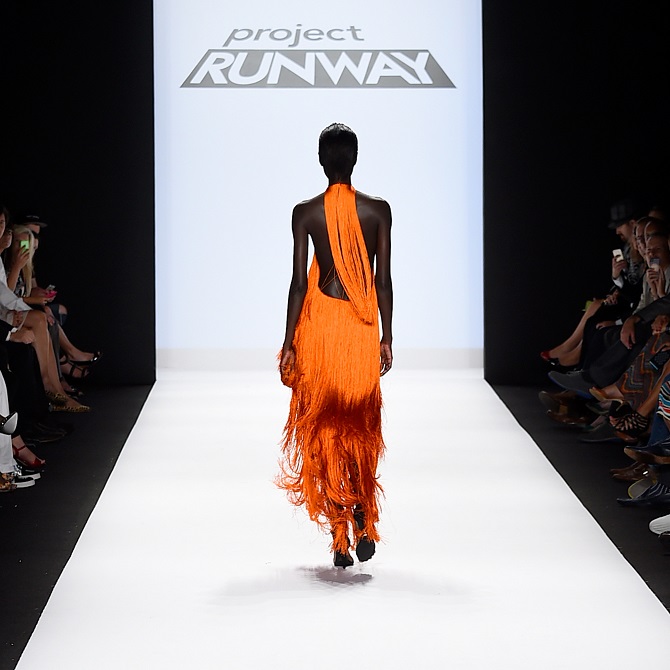 Prized property
"Project Runway" is arguably the most valuable intellectual property in the Weinstein Co. holdings acquired by Lantern Capital, as it is the most recognizable TV show and the only one not pegged to a limited run.
But besides shepherding "Project Runway," Lantern must also pick up hundreds of other dominos – assets of varying worth from unreleased movies to upcoming miniseries shows to the hundreds of movie titles whose copyrights will be transferred.
Lantern has neither prior experience in the entertainment business nor, for now, an office in Los Angeles.
"We're on bated breath," Ramo said, "waiting to see where those assets wind up."
For reprint and licensing requests for this article, CLICK HERE.