8 over 80: Suzanne Zada
Friday, June 15, 2018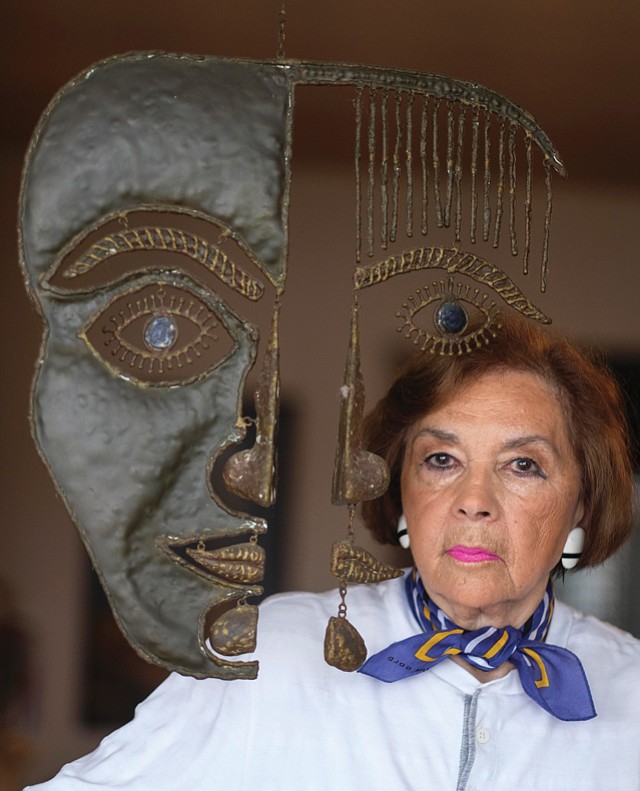 Suzanne Zada, 88
TITLE: Owner-director, Gallery Z, Beverly Hills
BACKGROUND: Suzanne Zada moved to Los Angeles in 1957 from Hungary after the Hungarian Revolution in 1956 with writer Tibor Zada, whom she married in 1959, and her mother, now deceased.
Zada is a Holocaust survivor, imprisoned as a teenager along with her mother in the Auschwitz concentration camp from 1944 to 1945. Zada began learning about art history at Auschwitz because she was locked up with a female art historian. "We were trying to do anything to stave off hunger, and she would describe the Sistine Chapel to me, all of the ceilings, bit by bit," Zada said.
Zada taught art history when she first moved to L.A, and then founded Gallery Z in her home because at the time, back problems kept her bedridden for two years. She opened the gallery for two hours each afternoon, propped up in her chair with a back brace.
Gallery Z is best known for representing the estate of American artist Edward Biberman. Over the years, Zada has represented works of American artist Sam Francis, Hungarian painter Bela Kadar, Pierre Bonnard and Pablo Picasso, to name a few. Contemporary artists include Paton Miller, Reginald Baylor and L.A. artist Thom Dower.
How many hours a week do you work?
About 30 to 35, but it depends. When you prepare for an exhibit, you work day and night.
Why not retire?
I think that if you can make a difference in the world, and in other people's lives, then it's your duty to try. As old as I am, I still feel that I can make a difference, I feel duty bound to go kicking around, working and presenting artists, making sure people's lives are not bland and drab.
Have your work habits changed much since you approached, and then passed, retirement age?
Although I have been very involved in taking care of my husband for the last few years, it is always my responsibility to show artists' work and find out about different exhibitions where their work can be shown, actively talking to different museums and universities.
How do you go about learning new technologies, and is that necessary for your work?
That's very painful. I feel constantly that I have to catch up, and catch up, and catch up. Now, if you want to properly represent an artist, you have to be very aware of how you can set up and maintain a website.
Do co-workers seek out your experience and knowledge?
I think that whenever I see somebody that has any feeling for art, I try to encourage them to do this because I find that through the years, it is a very fulfilling profession. What other professional is able to wake up in the morning surrounded by beautiful things?
How do you keep the work you do fresh and interesting?
Because I live in my own gallery, the walls are changing constantly. I had a curator here from Philadelphia who was not interested in anything but Biberman, so real fast I took all the other painters off the walls. I enjoyed this so much.

What are the biggest changes you've observed in your workplace environment across your career, and what are key aspects that have never changed?
I just learned how to send text messages. I am able to take a picture with my own phone and it is professional quality, and I can give it to you immediately.
Are there advantages to working at your age? If so, what are they?
Maybe after a certain age, you don't waste time as much as you did before. You know that your days of productivity are numbered, so you get down to the nitty gritty fast.
What do you do for fun?
I just saw the (David) Hockney exhibit at Los Angeles County Museum of Art – 82 portraits, each one painted in just two or three days – and they are incredible. I also like to go out to eat, take long walks and attend opera and music concerts.
For reprint and licensing requests for this article, CLICK HERE.