Clippers Look to Expedite Inglewood Arena
State lawmaker proposes streamlined review process for site; move not imminent
Friday, June 15, 2018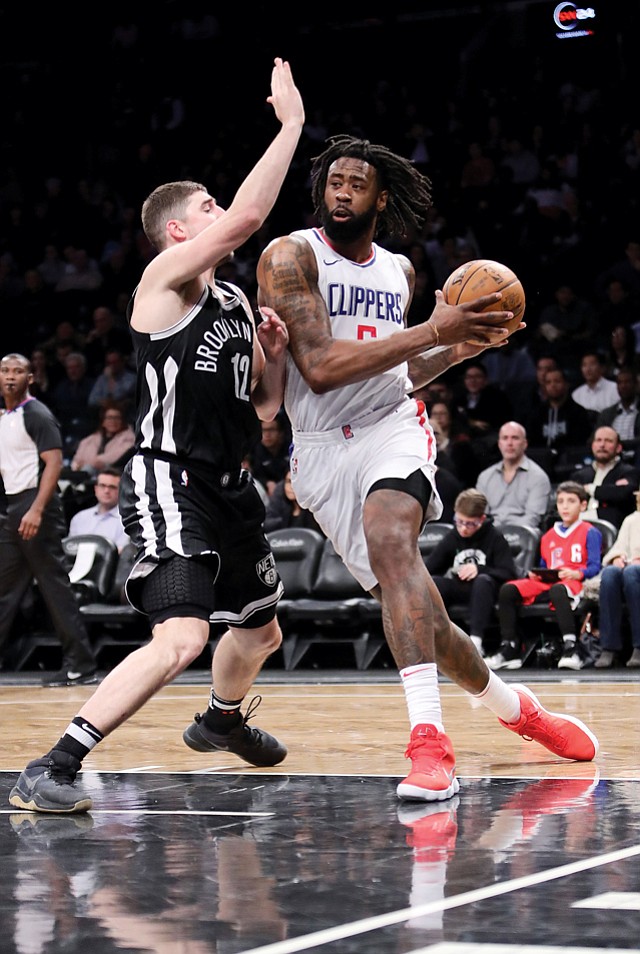 As the Los Angeles Clippers rebuild on the court, they are getting their ducks in a row for an Inglewood arena.

Assemblywoman Sydney Kamlager-Dove introduced legislation June 8 to streamline the environmental review process of the proposed Inglewood Basketball and Entertainment Center at the intersection of South Prairie Avenue and West Century Boulevard.
The streamlining maneuver is meant to preempt any extended litigation. It sets a hard stop of 270 days on the amount of time that the state evaluates challenges to the project's environmental impact review.
Kamlager-Dove, a Democrat whose west side district encompasses the proposed arena site, stressed that she is looking for the same expedited California Environmental Quality Act review process given to new arenas for the Sacramento Kings and Golden State Warriors.
The lawmaker said she did not know of environmental challenges that the arena site poses. She asserted that if there are issues the environmental study process would uncover them.
The Clippers have time.
They have a lease with the Anschutz Entertainment Group's Staples Center until 2024, and Alice Walton, a spokeswoman for the arena project, said, "There is absolutely no chance the Clippers would break their lease."
The Clippers have promised to privately finance the Inglewood site, and they don't have an estimate now on how much it will cost, Walton said.
Leiweke's Key Week
Speaking of AEG, this week is important for its former president, Tim Leiweke, who in late 2015 founded Westwood-based Oak View Group, a sports and entertainment facilities company.
Oak View Group is putting on their second annual VenuesNow Conference, June 19 and 20 at the Beverly Hilton Hotel. The conference is named after the Huntington Beach-based trade publication VenuesNow, which Oak View Group bought up in 2016.
The soiree is part of the somewhat ambassadorial role Oak View sees itself playing to bring together venue owners and promoters. Unclear is what cut Oak View gets from such alliances.
Also happening June 20: the National Hockey League's Board of Governors meets at the Hard Rock Hotel in Las Vegas. The board is not expected to make a final decision on an Oak View Group plan to bring the NHL to Seattle, and it is not clear when Leiweke will get word from the hockey league.
An investment group led by Leiweke won Seattle City Council approval in December to redo the city's KeyArena in order to lure the NHL, and eventually bring back the National Basketball Association to Seattle.

A "yes" vote by the Board of Governors would validate Oak View Group's signature proposal in their first three years as a company. It could also help their shot at shepherding the New York Islanders back to Long Island, and get the ball rolling for NBA discussions.
Getting turned down, meanwhile, could be devastating. Oak View Group and other investors are on the hook for a KeyArena revamp that will cost $660 million, regardless of NHL and NBA expansion plans.
The 'Builder' Generation
Michael Wayne, a former Sony Pictures Entertainment Inc. executive and chief executive officer of Playa Vista web video company Kin, has specified a target audience – and coined a new sub-generation of older, more conventional millennials in the process.
Kin, which is the front-facing name for Digital Entertainment Corp. of America, is targeting a sub-generation named, "builders," which company spokeswoman Kiasia Truluck called in a statement, "A huge and coveted untapped market of 'Mainstream USA' millennials who are building the next stage of their life, focused on families, career, and home."
The move bears watching particularly because Kin is not a fly by night outfit.
The company has been around for seven years, has 60 employees as of last year, and has raised $55 million. As millennials become the norm target audience, perhaps other entertainment companies will try and construct new millennial sub-identities and demographics.
Long Beach Shake-Up
The dust hasn't settled on three Long Beach Press-Telegram reporters leaving to start a new publication financed by John Molina's Pacific 6 Enterprises.
David Sommers, spokesman for Pacific 6, had hoped to get the word out by May's end on what the outfit would be called and who would be working for them, but details still need to be ironed out, Sommers said.
Meanwhile, the Press-Telegram, which is down to one, full-time staff reporter, is interviewing reporter candidates, said Eric Morgan, spokesman of Southern California News Group, a unit of Denver-based Digital First Media, and operator of the Orange County Register and Los Angeles Daily News among other publications.
Hiring new reporters would come after an undisclosed number of Southern California News Group reporters were laid off earlier this year. Asked if some of the laid off employees might return, Morgan said, "We're considering all candidates."
Staff reporter Matthew Blake can be reached at mblake@labusinessjournal.com or at (323) 556-8332.
For reprint and licensing requests for this article, CLICK HERE.