Women's Council & Awards 2018: The Importance of Women in Business
Custom Content by the Los Angeles Business Journal
Thursday, June 14, 2018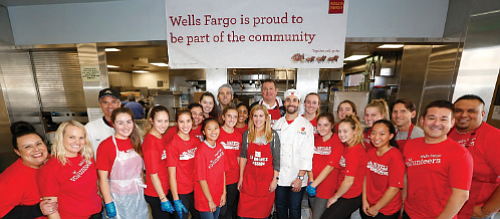 Last month, I had the opportunity to join a panel of top executives in New York City to discuss the topic of "Best Practices for Developing and Managing a Successful Career."
As each of the executives offered their advice on developing and managing a successful career, although we worked for different industries our messages were aligned and very similar. We discussed such topics as self awareness, enthusiasm and positive thinking. I found myself reflecting on this trend toward female leadership as women bring a unique, positive and powerful impact to today's corporate environment.
It is a corporate landscape that many of us take for granted today. For example, from top to bottom nearly two-thirds of all team members at my company, Wells Fargo, are female. That includes women at our highest levels of leadership, including our first female Board Chair Betsy Duke and our Senior Executive Vice President of Community Banking and Consumer Lending Mary Mack. The shift toward female leadership at the executive levels of corporate America is real and ongoing.
When I first started working at Wells Fargo, I juggled a second job on the news desk at a local NBC affiliate. I harbored ambitions to be a journalist. However, it was at the bank that I learned my true calling: helping people. I realized I could make a difference in the world by helping our customers and the people I worked with be better than they ever thought they could be by lifting them up, coaching them and showing them their actual capabilities.
That desire to coach and guide my fellow team members to realize their potential led me to seek out more management and leadership roles at Wells Fargo. This passion and desire to make people the best they can be granted me the opportunity to serve in the capacity of leader of small business banking, where I led and coached our team in providing services to our small business customers. As leader of the Western Region, part of my responsibilities include leading a team of 34,000 team members to not only help them obtain our customers dreams but achieve their dreams as well.
Wells Fargo's embrace of diversity and inclusion and our company's commitment to people of varied backgrounds and different perspectives has helped foster my growth as a woman and a leader. Along the way, numerous female leaders have modeled for me the importance of women in business, and many have played vital roles in my journey. One female mentor, in particular, taught me two valuable life lessons that have proved essential to my professional career.
Prev Next
For reprint and licensing requests for this article, CLICK HERE.