Boring Company Picked to Build Tunnel to Chicago Airport
Thursday, June 14, 2018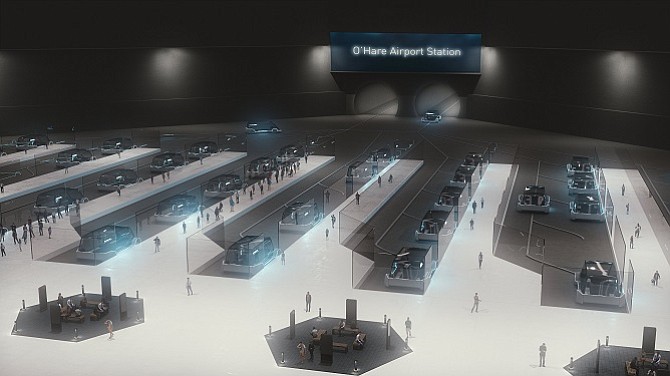 Elon Musk's Boring Company was selected by the city of Chicago on June 14 to provide an express tunnel service between downtown Chicago and O'Hare International Airport, a milestone for the company that comes amid uncertain progress on its Los Angeles demonstration tunnel.
Chicago Mayor Rahm Emanuel touted in a statement that the proposed tunnel would transport passengers between downtown and the airport "in approximately 12 minutes each way by utilizing electric vehicles that run through new twin underground tunnels."
A current trip between downtown Chicago and O'Hare takes just under an hour using public transit and about 40 minutes by car, according to Chicago's trip planner website.
The Boring Co. will pay for the project, according to Emanuel. Neither the city of Chicago nor the Boring Co. would provide details on how much the project might cost, or how long it would take to construct.
A Boring Co. spokesman reached June 14 declined comment beyond a statement: "We're really excited to work with the mayor and the city to bring this new high-speed public transportation system to Chicago."
The project is a mayoral proposal, and must be approved by Chicago city council.
A Los Angeles city council committee approved a 2.7-mile demonstration tunnel in west Los Angeles in April. But the project has not come to a full City Council vote. A lawsuit filed in May by the Brentwood Residents Coalition neighborhood group said the project needs further environmental review.
Hawthorne-based Boring Co. was created by Musk two years ago after he Musk complained in a tweet about Los Angeles traffic. The company is primarily financed by Musk.
Media and entertainment reporter Matthew Blake can be reached at (323)556-8332 or mblake@labusinessjournal.com
For reprint and licensing requests for this article, CLICK HERE.