Wilson Named Chief Executive at Manatt Phelps & Phillips
Tuesday, June 12, 2018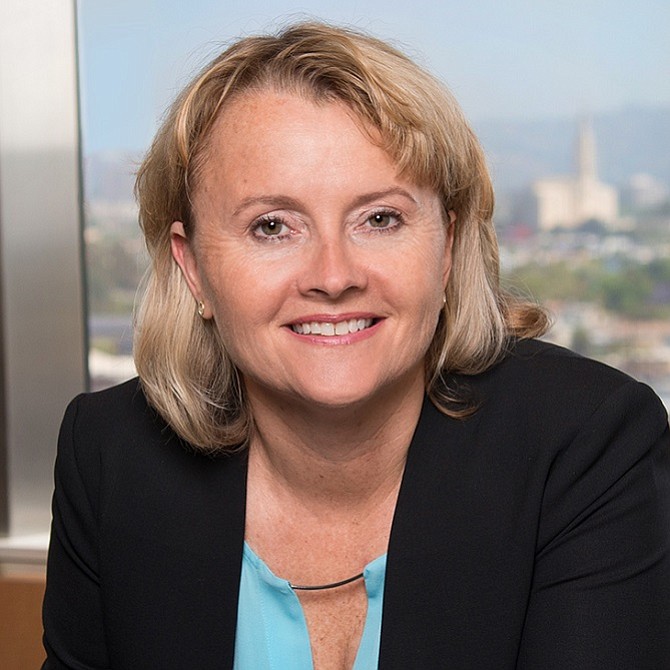 Bill Quicksilver will step down as Manatt Phelps & Phillips' managing partner and chief executive officer next year and will be replaced by Donna Wilson, who currently chairs the law firm's privacy and cybersecurity practice.
Wilson will take over the Westside law firm's leadership on July 1, 2019, the firm said in a statement. Quicksilver, who has led Manatt since 2007, will become the law firm's managing partner emeritus.
She also co-chairs Manatt's financial services group as well as its financial services litigation and enforcement practice. She joined the law firm in 2013.
Wilson graduated order of the coif at University of Virginia School of Law. She completed her undergraduate work at George Washington University.
In a statement, Quicksilver said that Wilson "has a keen understanding of the rapidly evolving legal and professional services industries, coupled with a client-focused business acumen. She is an effective advocate with a proven ability to build teams, to solve problems and to execute.
Manatt employs more than 450 lawyers in nine offices, including Costa Mesa, San Francisco, Palo Alto, Sacramento, New York and Washington, D.C.
Real estate reporter Ciaran McEvoy can be reached at cmcevoy@labusinessjournal.com or (323) 556-8337.
For reprint and licensing requests for this article, CLICK HERE.