PeproMene Bio Receives $40 Million
Biotech firm's immunotherapy drug was developed at City of Hope
Tuesday, June 12, 2018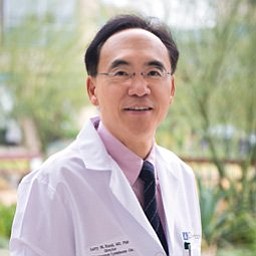 PeproMene Bio Inc., an Irvine-based biotechnology company with a blood cancer immunotherapy licensed from City of Hope, has received $40.2 million in investor funding.
The Series B round by 17 investors was announced in a June 11 filing with the Securities and Exchange Commission.
PeproMene, a pre-clinical firm founded in 2016, employs a chimeric antigen receptor T-cell (CAR-T) therapy to treat non-Hodgkin lymphomas developed by Dr. Larry Kwak, director of the Toni Stephenson Lymphoma Center at City of Hope National Medical Center in Duarte.
Kwak also serves as chair of the scientific advisory board at PeproMene Bio. His former lab at the National Cancer Institute pioneered a cancer vaccine for B-cell malignancies. In 2010, Time magazine named the award-winning scientist among the world's 100 most influential people.
He is joined on the board by Dr. Hong Qin, a principal researcher in immune-oncology who works with Kwak at the lymphoma center at City of Hope.
In September, PeproMene Bio raised $4 million in a series A round. Its BAFF-R CAR-T treatment for B-cell cancers is being developed at the Duarte hospital.
Health business reporter Dana Bartholomew can be reached at dbartholomew@labusinessjournal.com. Follow him on Twitter @_DanaBart.
For reprint and licensing requests for this article, CLICK HERE.