Tracy Lawrence
20 in their 20s
Friday, June 1, 2018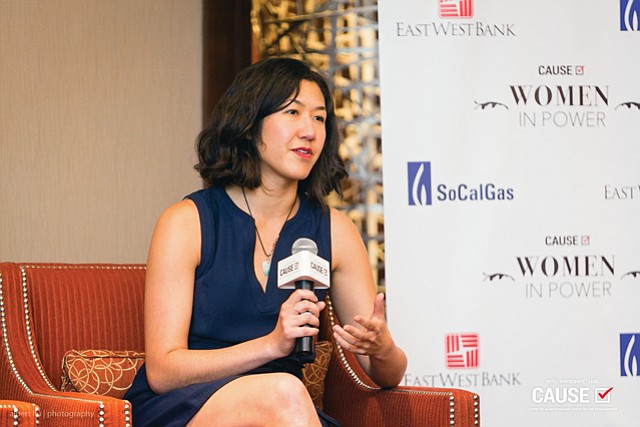 Tracy Lawrence, 28
Chewse in Santa Monica delivers meals and happy hours to companies from local restaurants using its own drivers and meal hosts.
Employees: About 200; 40 full-time
Financials: 2017 Revenue: $10 million-plus; raised $15 million from venture capital firms.
What led you to start this business?
As an event planner while a student at USC, I had difficulty finding interesting local restaurants to cater my events. It was also a struggle to call restaurants for their catering menus – nothing was online! So, I started making orders with a Word document and eFax line for $9.99 a month, and Chewse was born.
How did you fund it, and how are you funding it going forward?
The initial funding came from my winning an entrepreneurship contest at USC; I also opted not to take a salary for several years. We then raised money from 500 Startups after the first year, and we have since raised $15 million in venture capital.
Are there advantages/disadvantages to starting a business in your 20s, and if so, what are they?
Starting the business my senior year in college allowed me to build my own company without any presuppositions about how companies should be built.
Do you have a mentor?
Yes, Matt Munson, founder and chief executive of Twenty20 in Los Angeles. Having another chief executive be my mentor has allowed me to be real with another person who has empathy. He was my role model for not working on weekends – a lesson that took me seven years to fully follow.
Where do you go for advice regarding your business?
My board of directors is the first place I go. Our independent board member is an older chief executive, so he has just solved the problems that are going to be challenges we face. Also, our venture capital investor built his own company in his 20s and has been able to draw on his own experiences.
Where do you go for professional services (legal help, accounting, etc.)?
I seek referrals from other chief executives.
How much time/money do you spend on social media for your business?
We spend more time than money on social media.
Does social responsibility play a role in your business?
Absolutely. Our mission is to strengthen connections at work through food, including donating leftovers to a local shelter.
Do you feel that your business is particularly tailored to the Los Angeles market, or do you feel you could have launched it in another location?
I was born and raised in L.A., and the ethnic diversity of cuisine here inspired the business.
Do you encounter skepticism from investors because of your age, and if so, how do you handle it?
Early on, I faced a lot of objections as to whether I had the skills to grow the company. Now, I believe my tenacity and passion for the industry and our customers matters more than my age.
What do you do for fun?
I'm an avid surfer.
For reprint and licensing requests for this article, CLICK HERE.