Tiffany Orli Hakimianpour
20 in their 20s
Friday, June 1, 2018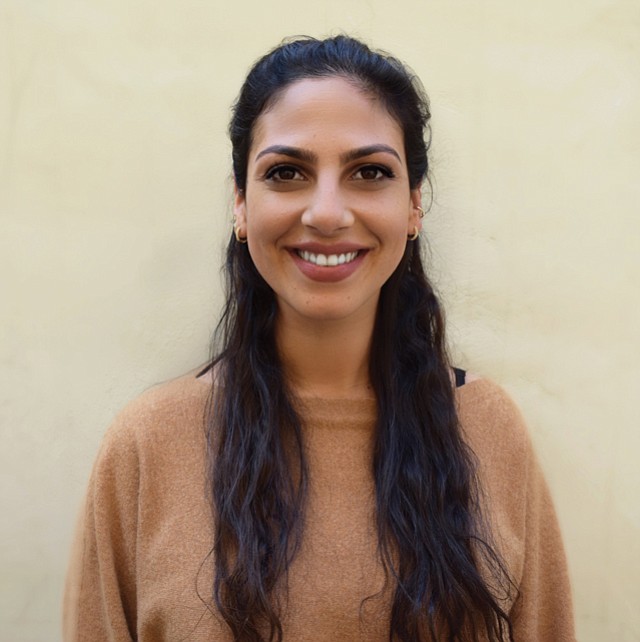 Tiffany Orli Hakimianpour, 27
Santa Monica-based Handstand is a free app that lets you book a background checked trainer or instructor on demand and in person for a workout of your choice – at any time and in any place.
Employees: 10
Financials: $1.8 million seed round from Science Inc., Reebok and angel investors.
What led you to start this business?
It was born out of a personal need. The personal training industry and entire process was inflexible, expensive and outdated to say the least. The middleman in the training industry was a big blocker, so by utilizing technology, we were able to seamlessly connect both sides of the industry to remedy it.
How did you fund it, and how are you funding it going forward?
I used everything I had saved from my career (that lasted about seven months) and began on my own until I reached an incubator in Santa Monica named Science Inc. I raised my seed round – which was led by Reebok – and was able to expand and grow. We're in the process of raising our Series A.
Are there advantages/disadvantages to starting a business in your 20s, and if so, what are they?
Advantages: You're in your 20s and have more time available to you. You're more likely to be single, and there's not a lot at risk. You also have a lot more passion, drive, energy and purpose because you've yet to fail big or be jaded. Some disadvantages – or lessons – could be: When you're in your 20s, you're undoubtedly less sure of yourself. I think you're more susceptible to take bad advice when you're younger and take other opinions versus listening to yourself. You also likely to lack management skills.
Do you have a mentor?
I have a few and wouldn't be this far without any of them.
Where do you go for advice regarding your business?
I usually ask my father, my advisors, mentors, employees, or a few investors of mine.
Where do you go for professional services (legal help, accounting, etc.)?
We began with a legal team and finance team and we've stuck with them to date!
How much time/money do you spend on social media for your business?
We spend around 65 percent of our marketing budget on social media, but it really varies throughout the year. On our social media profiles where we do giveaways and really chat with our consumers, it's a daily process!
Do you feel that your business is particularly tailored to the Los Angeles market, or do you feel you could have launched it in another location?
It began tailored to the L.A. market, but since we've expanded to 10 cities in the U.S., we've begun adjusting and adding parts of the apps to fit a more seasonal and year-round market usage.
Do you encounter skepticism from investors because of your age, and if so, how do you handle it?
I don't think there's anyone that can escape some sort of skepticism. I've encountered plenty of rejection, but I really don't think there's anything you can do except keep going, learning and improving.
What do you do for fun?
I love painting, writing, traveling, reading poetry, astrology, watching movies, listening to music and hanging out with interesting people, friends, family.
For reprint and licensing requests for this article, CLICK HERE.