STREAM DREAMS
L.A. outfits eye ads, subscriptions for live music shows
Friday, June 1, 2018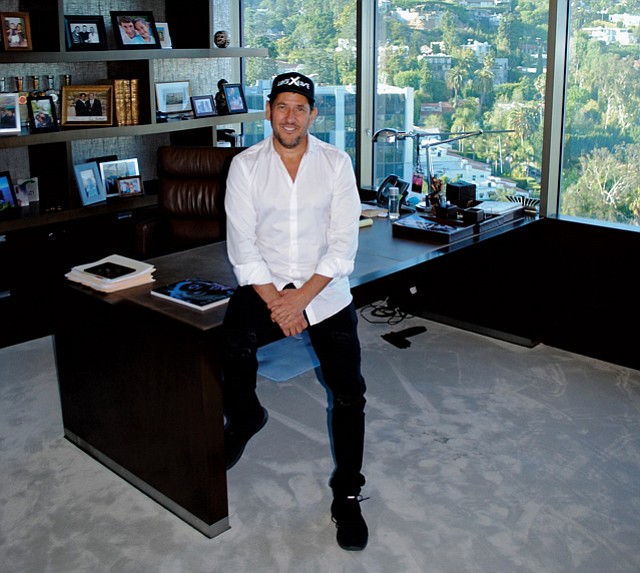 Robert Ellin lounges behind a clear desk top as he considers LiveXLive Media Inc.'s potential to be part of the music industry's future.
"Culturally, we have an opportunity to make a big impact," said Ellin, sitting in the West Hollywood office he occupies as chief executive of the company, which live streams rock music shows and festivals.
It's not clear, though, whether Ellin's company or competitors such as LiveList in Venice can find profits as pioneers in the unproven model of streaming live concerts.
There's potential for revenue from viewer subscriptions, or from ads or logos that appear during streaming. That has some observers envisioning a bonanza on par with the live streaming of video games, a segment where TwitchTV attracts millions of daily viewers, and is now part of Amazon.com Inc., which ponied up $1.1 billion for the operation in 2014.
LiveXLive aims to get 70 percent of its revenue through subscriptions and 30 percent from advertising.
It's been a challenge for the publicly traded company, previously known as Loton Corp., to work its way toward those benchmarks after years of specializing in venue management and ticket sales.
The company, which trades on the Nasdaq exchange, changed its name to LiveXLive last August. The new moniker came after it took in about $225,000 in revenue and lost $14.2 million for the year ended March 31, 2017, the most recent full fiscal year reported.
A few months later it completed a public offering in late 2017 of 5.5 million shares of stock, priced at $4 per share, garnering $22 million in gross proceeds.
It's shares remained at around the $4 mark last week, for a market capitalization of about $215 million.
Ellin said that the recent stock sale brought enough capital to see it through June 2019 without raising any additional funding.
Investors have gotten some cheer from a number of licensing deals LiveXLive did with premier festival producers, including a high-profile agreement signed last month with downtown-based music festival titan AEG Worldwide Inc.
Goliaths
Other titans lurk – including Alphabet Inc.'s YouTube. But YouTube's rock show streaming viewership is only a small and occasional piece of its overall business, and the cost of band width and recording equipment is in steady decline, which has opened the door for smaller shops.
"This is the last real greenfield of the music business," said Allen Sanford, chief executive of LiveList.
Growth could come on revenue from ads or logo placements in the stream, or a Netflix-like subscription service.
For reprint and licensing requests for this article, CLICK HERE.
Prev Next