Sam Seidman & Ryland Arnoldi
20 in their 20s
Friday, June 1, 2018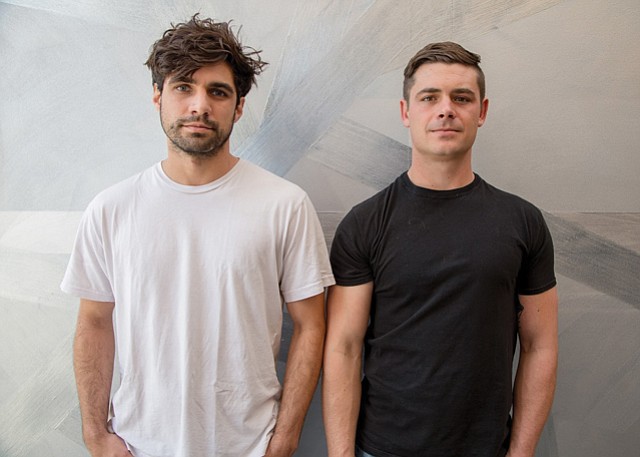 Sam Seidman, 28
Ryland Arnoldi, 29
Wrapped is a Venice-based art studio.
Employees: 17
Financials: Projecting $2.4 million in revenue for 2018 with revenue growing 50 percent to 100 percent year over year.
What led you to start this business?
Seidman: Independence. I had been planning on working in financial services, but the idea of trying to build something new was more appealing.
Arnoldi: Sam and I backpacked for nine months after college. We both knew we wanted to start something of our own, and our experience abroad gave us the courage to take action and actually give it a try.
How did you fund it, and how are you funding it going forward?
Seidman: We started the company initially with a loan from Ry's family. Our growth has been self-funded since 2014.
Are there advantages/disadvantages to starting a business in your 20s, and if so, what are they?
Seidman: One advantage was that we had no experience, and therefore our thinking wasn't rigid or committed to a certain plan. When we discovered a better path for the company, we wasted as little time as possible changing direction.
Arnoldi: Your 20s are naturally a time when you go through an incredible amount of personal growth. Building a business and being a leader in your professional life means you need to evolve quickly, and the dual responsibility can be overwhelming at times. The advantage going through these changes simultaneously is that much of the wisdom you gain in one area will serve you in the other.
Do you have a mentor?
Seidman: A number of people have provided advice and ideas.
Ryland: Charles Arnoldi.
Where do you go for advice regarding your business?
Seidman: We have a circle of friends who are also working on starting their own companies, and are in similar stages of the process. In addition, reading articles on the internet or in books has been a key source of advice.
Ryland: I ask Sam. We've also had a ton of help and guidance from Tammy Pardee, Jen Bilik, Frank Gehry, Robin Nedboy, Tim Ferrell and many others.
How much time/money do you spend on social media for your business?
Seidman: We spend minimal time and money on social media.
Does social responsibility play a role in your business?
Seidman: Yes. We work with a number of nonprofits in various capacities, from donating art for auctions to hosting events in our studio. Some of our partners include Planned Parenthood, Venice Family Clinic, Inner City Arts, Saint John's Health Center, and Skid Row Housing Trust.
Do you feel that your business is particularly tailored to the Los Angeles market, or do you feel you could have launched it in another location?
Seidman: I think we could have launched in any hotspot of development and culture, but L.A. has been very conducive to our business's growth.
Ryland: We draw a lot of our inspiration from our surroundings. Venice is such a unique blend of cultural and artistic styles, not to mention a hot bed of technical talent which has played a huge role in our development. I couldn't see building Wrapped anywhere else.
What do you do for fun?
Seidman: Spend time with Bacon, the English bulldog.
Ryland: Motorcycles, surfing, Brazilian jiu jitsu.
For reprint and licensing requests for this article, CLICK HERE.
Stories You May Also Be Interested In