David Maliglowka
20 in their 20s
Friday, June 1, 2018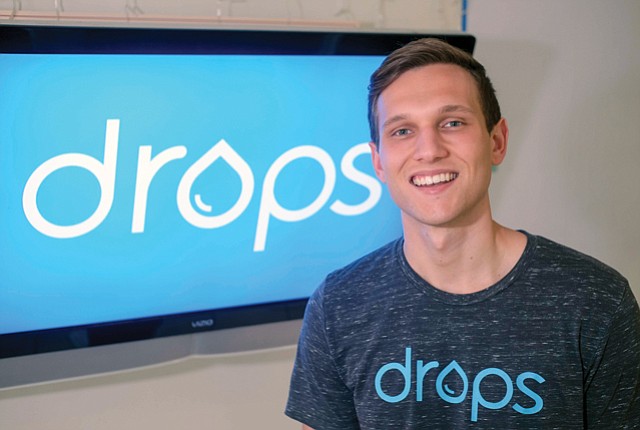 David Maliglowka, 22
Give Drops Inc. in Exposition Park provides and builds software for e-commerce companies to set up online donation programs.
Employees: 3
Financials: Up to $500,000 raised through angel investors.
What led you to start this business?
The company started while my co-founders, Chaitanya Pilaka and Shea Rouda, and I were studying at USC. Shea came up with the idea for a consumer app that allowed people to donate their spare change to charity, and I fell in love with the concept. I had grown up with a single mother in a household where money was really tight; if it was not for the generosity of others, I would have never had the opportunities I've had.
How did you fund it, and how are you funding it going forward?
In the very beginning, we raised a small pre-seed round, and won prize money from various USC pitch competitions. Now, we use our revenues to support growth.
Are there advantages/disadvantages to starting a business in your 20s, and if so, what are they?
There are plenty of advantages. When you are young and you have questions, most people are willing to help. I've sent cold emails to people who should have never responded to me, but they did. I attribute a lot of that to my age and people's basic desire to help others.
Do you have a mentor?
YouTube has been my best mentor; it has an answer to almost every question I've ever had.

Where do you go for advice regarding your business?
Our customers. As long as we ask the right questions, they will tell us exactly what we need to do.
Where do you go for professional services (legal help, accounting, etc.)?
I ask the other founders for connections. The Blackstone LaunchPad at USC is another great resource; they've connected us to both legal and accounting help.
How much time/money do you spend on social media for your business?
Not enough.
Does social responsibility play a role in your business?
We believe companies have a responsibility to improve society. That means taking care of all stakeholders in a company, not just the shareholders.
Do you feel that your business is particularly tailored to the Los Angeles market?
We like to think Los Angeles is the perfect place for us, though we realize as a software company we have flexibility in where we are based. That said, the near-perfect weather doesn't hurt.

Do you encounter skepticism from investors because of your age, and if so, how do you handle it?
Fortunately, we haven't had any major issues due to our age. I believe a great vision along with measurable progress will satisfy any doubts.

What do you do for fun?
I have game nights with friends, binge watch "Rick and Morty," read blogs and take photos.
For reprint and licensing requests for this article, CLICK HERE.