Beatrice Fischel-Bock
20 in their 20s
Friday, June 1, 2018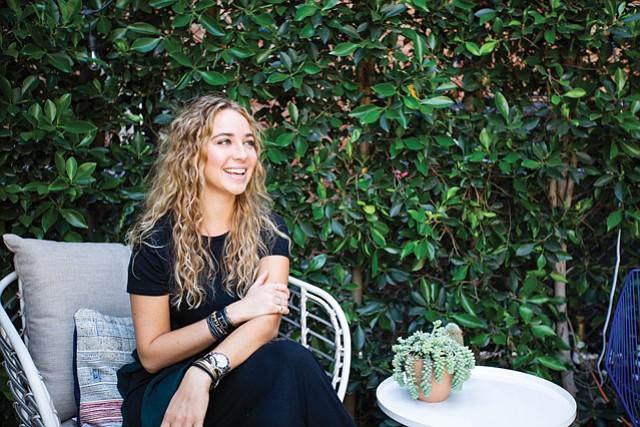 Beatrice Fischel-Bock, 27
Los Angeles-based Hutch is a platform and mobile app that mixes 3D technology with online shopping to let you virtually decorate your space.
Employees: 20-plus
Financials: $17.2 million in funding.
What led you to start this business?
My two co-founders and I went abroad for six months during our junior year of college. Our friends were moving into their first apartments and asking us for help finding furniture from across the pond. We realized that buying furniture was a real broken experience that needed our energy and focus.
How did you fund it, and how are you funding it going forward?
To date, we have raised $17.2 million in funding from venture firm Founder's Fund and Zillow Group.
Are there advantages/disadvantages to starting a business in your 20s, and if so, what are they?
The advantages are you have energy, flexibility and naiveté. However, that can be a double-edged sword, as you may be naive enough to try something wild and disruptive without having the experience to execute it as efficiently as one would with prior knowledge.
Do you have a mentor?
Yes, my mentor is Sean Rad, founder of Tinder. When my team comes to me with a problem, instead of giving an answer, he has taught me to ask questions. More times than not, the person coming with the problem discovers the solution while answering some simple questions.
Where do you go for advice regarding your business?
I have always sought out advice from those who have done it before. It doesn't mean I necessarily use it, but sometimes bad advice helps you get to the right solution!
Where do you go for professional services (legal help, accounting, etc.)?
We work with Wilson Sonsini Goodrich & Rosati for our corporate legal matters, Greenberg Glusker for everything else legal and Xcelerate Financials for our accounting needs.
How much time/money do you spend on social media for your business?
Instagram is the new store front, and the human face behind the business is becoming more and more interesting and important to the consumer. We don't spend a lot of money unless you count time as money!
Does social responsibility play a role in your business?
Yes! Especially as a female, I feel it is my responsibility to impact younger women who may not know what is possible.
Do you feel that your business is particularly tailored to the Los Angeles market, or do you feel you could have launched it in another location?
We do business across all 50 states. Los Angeles is one of our stronger demos.
Do you encounter skepticism from investors because of your age, and if so, how do you handle it?
In Silicon Valley, either you are too young to actually know what you are talking about, or you are not young enough. The age thing has become less of an issue with the likes of Mark Zuckerberg and Evan Spiegel. The female aspect continues to be a hurdle.
What do you do for fun?
I love hiking. I find it's the perfect mix of all things relaxing – nature, sunshine, music, exercise and dogs!
For reprint and licensing requests for this article, CLICK HERE.
Stories You May Also Be Interested In