William Covino
LA 500
Monday, July 30, 2018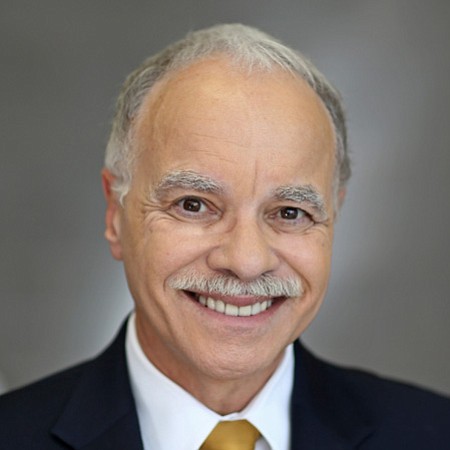 WILLIAM A. COVINO
President
California State University, Los Angeles
William Covino is president of Cal State L.A. He established the university's Center for Engagement, Service and the Public Good, which emphasizes community service and service-learning opportunities. He also established a bioscience incubator to promote economic development in the region. The school's Civic University partnership with the office of Los Angeles Mayor Eric Garcetti helps to train civic and community leaders. Covino joined Cal State L.A. in 2013 after serving as provost and vice president for academic affairs at Cal State Fresno. He also served as provost at Stanislaus State and as dean of the Schmidt College of Arts and Letters at Florida Atlantic University, and has been on the faculty at the University of Illinois at Chicago and San Diego State. He is the author of five books, including "The Elements of Persuasion" and "The Art of Wondering."
What was your proudest moment?

Receiving the news that Cal State L.A. is ranked No. 1 in the nation for the upward mobility of our students.

What is your alma mater?

B.A. UCLA, M.A. Cal State Northridge, Ph.D. USC

What is your next project?

Building on our recognition by the Coalition of Urban and Metropolitan Universities as one of 30 "anchor institutions" in the United States.

Who is your hero?

Educator Paulo Freire, whose Pedagogy of the Oppressed transformed our understanding of teaching, learning and literacy

What do you like best about Los Angeles?

Our comprehensive fundraising campaign is titled "We Are LA" because our students mirror the diversity and dedication to the public good that Los Angeles represents.
For reprint and licensing requests for this article, CLICK HERE.