Steven J. Isakowitz
LA 500
Monday, July 30, 2018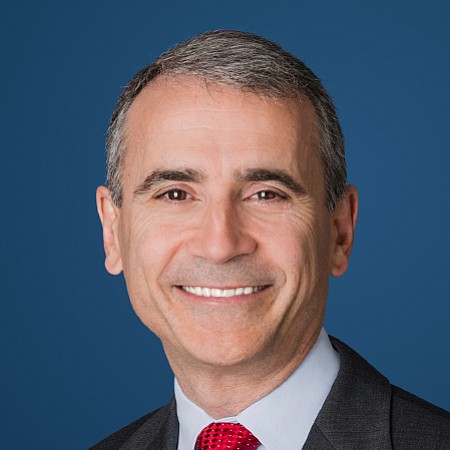 STEVEN J. ISAKOWITZ
President, Chief Executive
Aerospace Corp.
Steven Isakowitz, a longtime leader in the space and technology sectors, has served since 2016 as president and chief executive of Aerospace Corp., the federally funded research and development center for the U.S. Air Force. The nonprofit company for more than 50 years has provided engineering and analyses to the Air Force and other Department of Defense organizations. The company has more than 3,900 employees and annual revenues of about $983 million. Isakowitz has held prominent roles at Virgin Galactic, the U.S. Department of Energy, NASA and the White House Office of Management and Budget, where he oversaw $50 billion in federal science and technology programs, which included NASA, NOAA, and the National Science Foundation. He serves on advisory boards at Massachusetts Institute of Technology and Cal State Long Beach. He co-authored the International Reference Guide to Space Launch Systems.
What was your proudest moment?

Being a part of historic moments in America's space program from devising efforts in space exploration, enabling critical space missions in national security, and starting up new companies in the burgeoning commercial space arena.

What is your alma mater?

Massachusetts Institute of Technology

What is your next project?

Pursuing exciting new innovations in space to include ultra-small satellites, new launch vehicles, and new breakthroughs in artificial intelligence and 3D manufacturing.

Who is your hero?

Those who risk their lives to keep our country safe and secure.

What do you like best about Los Angeles?

Amazing weather, stunning beaches, diversity of activities, great people and beautiful sunsets
For reprint and licensing requests for this article, CLICK HERE.
Stories You May Also Be Interested In