Russell Goldsmith
LA 500
Monday, July 30, 2018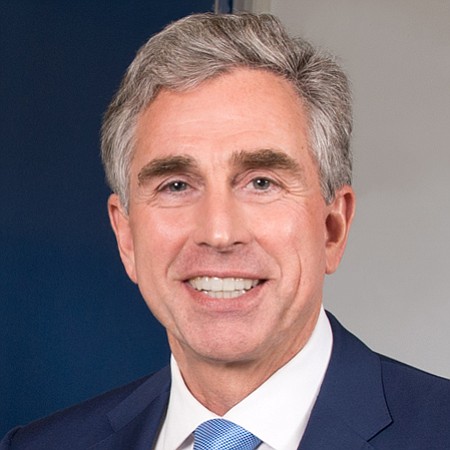 RUSSELL GOLDSMITH
Chairman and Chief Executive
City National Bank
Russell Goldsmith is chairman and chief executive of City National Bank, a subsidiary of the Royal Bank of Canada since November 2015. Goldsmith was named chief executive in 1995, when the bank had $3 billion in assets and has grown the business to more than $48 billion in assets. He also leads RBC Wealth Management in the United States. City National Wealth Management and RBC U.S. Wealth Management oversee total client investment assets of more than $400 billion. Goldsmith is chairman of the Los Angeles Coalition for the Economy & Jobs. He was previously a member of the Federal Reserve Board's 12-member Federal Advisory Council and founded the Mid-Size Bank Coalition of America. He is on the board of directors of Cedars Sinai Medical Center and is a member of the Council on Foreign Relations and the Pacific Council. Goldsmith previously served as chairman and chief executive of Republic Pictures Corp., chief operating officer of Lorimar Inc. and vice chairman of the San Diego Padres.
What was your proudest moment?

My proudest professional moment was the day City National merged with Royal Bank of Canada.

What is your alma mater?

Harvard College and Harvard Law School

What is your next project?

Continuing to grow the capabilities, synergies and performance of City National, RBC Wealth Management, RBC Capital Markets and RBC itself to best serve the banking and investment needs of our clients and communities as well as the aspirations of our colleagues.

Who is your hero?

My father, Bram Goldsmith, who led City National for 20 years as chairman and CEO from 1975 to 1995, and was its chairman and heart and soul for 40 years. He was a remarkable man, truly one of a kind, a great philanthropist, entrepreneur, community leader, role model and an exemplary person, beloved and respected by so many.

What do you like best about Los Angeles?

Los Angeles has become an incredibly dynamic, diversified and world class region for so many reasons – not just for its weather and natural physical beauty, but for its remarkably diversified and creative economy and talented population, with great leadership and talent in entertainment, the creative arts, technology, sports, global trade, education, real estate, restaurants and so much more.
For reprint and licensing requests for this article, CLICK HERE.