Nicolas Berggruen
LA 500
Monday, July 30, 2018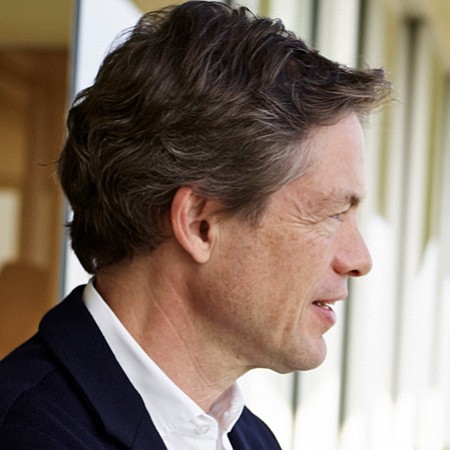 NICOLAS BERGGRUEN
Chairman, Berggruen Institute
Nicolas Berggruen is chairman of the Berggruen Institute, a think tank he founded in 2010 to study and design systems of good governance. Berggruen plans to open a physical space for the institute on a 450-acre campus in the Santa Monica Mountains. Architecture firm Herzog & de Meuron is designing the headquarters for the institute, which grants a $1 million Berggruen Prize annually to reward philosophical, sociological and technological ideas that have "the capacity to shape the future for the better." Berggruen, No. 38 on Los Angeles Business Journal's list of Wealthiest Angelenos with an estimated net worth of $1.9 billion, is on the board of Museum Berggruen in Berlin, which houses his late father's art collection. He also is on the board of the Los Angeles County Museum of Art, and is a member of the international councils for the J. Paul Getty Trust, Tate Museum and Museum of Modern Art. Berggruen is co-author, with Nathan Gardels, of "Intelligent Governance for the 21st Century." Berggruen and Gardels copublish TheWorldPost, a media partnership between the institute and the Washington Post. Berggruen also is chairman of Berggruen Holdings.
What was your proudest moment?

Hopefully yet to come.

What is your alma mater?

NYU

What is your next project?

We are investing heavily, and bilaterally, to study the ways in which humanity is being transformed. This is where the Berggruen Institute's Transformations of the Human program seeks to make a difference. The Institute has designed this program as a radically new – and a radically innovative – venue for attending to the contemporary disruptions of the human provoked by artificial intelligence on the one hand and bio/tech on the other. In order to achieve our goals – being the major site of an entirely new cultural production around AI that influences how AI is practiced – the Transformations of the Human program works with many of the most important AI research centers around the globe pairing scientists and engineers with philosophers, ethicists and artists – and also with some of the most important policy groups.

Who is your hero?

Anyone who shows humility, hope, engagement and creativity.

What do you like best about Los Angeles?

There is an openness which allows creativity and creative thinkers to thrive. A place not restrained by history or tradition but by its enthusiasm for the future.
For reprint and licensing requests for this article, CLICK HERE.