Mike Aparicio
LA 500
Monday, July 30, 2018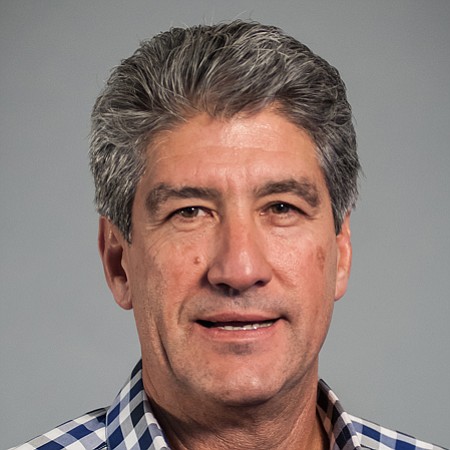 MIKE APARICIO
Executive Vice President
Skanska
Mike Aparicio is executive vice president of Skanska, the global construction giant. He has nearly 40 years of experience in transit and heavy civil construction, and has managed and overseen more than $4.3 billion in transportation projects in Los Angeles, including Skanska's current projects, the Expo Phase 2; the Metro Gold Line Eastside Extension; the Los Angeles to Pasadena Metro Gold Line; and the ongoing Regional Connector and Westside Subway projects. He also serves as project executive for the company, providing leadership, management and strategy to Skanska's complex civil construction projects.
What was your proudest moment?

Opening Expo 2 to Santa Monica on-time, and on-budget. Carrying Angelinos to beach is thrilling.

What is your alma mater?

Attended Loyola Marymount, but did not graduate.

What is your next project?

We're thrilled to be delivering Westside Purple Line to Beverly Hills, Regional Connector Subway in Downtown LA, and the beautiful new 6th St Bridge.

Who is your hero?

Vin Scully. Great values and an L.A. icon.

What do you like best about Los Angeles?

Our diversity in people, neighborhoods, terrain, and culture. I've been lucky to have been in many international cities, and our diversity is unique
For reprint and licensing requests for this article, CLICK HERE.