Lloyd Greif
LA 500
Monday, July 30, 2018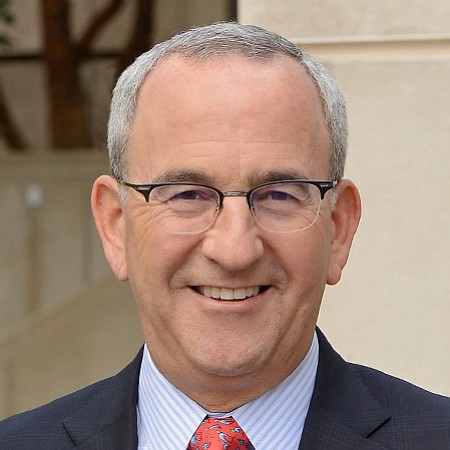 LLOYD GREIF
Chief Executive
Greif & Co.
Lloyd Greif founded investment bank Greif & Co. in 1992 after a successful decade-long turn as vice chairman of Sutro & Co. Inc., the oldest investment banking firm in the West, where he was head of the investment banking division. Prior to Sutro, Greif was a management consultant with Touche Ross & Co., part of what became Deloitte Consulting. Greif endowed the Lloyd Greif Center for Entrepreneurial Studies at USC's Marshall School of Business in 1997. He serves on the board of directors of the California Chamber of Commerce and on the board of leaders at the USC Marshall School of Business. He also is a member of both the Young Presidents' Organization and World Presidents' Organization. He is past chairman of the Business Tax Advisory Committee and has served on the boards of the Los Angeles County Economic Development Corp. and the Los Angeles Police Foundation.
What was your proudest moment?

Endowing the Lloyd Greif Center for Entrepreneurial Studies at USC's Marshall School of Business 21 years ago, at age 42, and just five years after I launched my own entrepreneurial venture. The Top 5-ranked Greif Entrepreneurship Center, consisting of both undergraduate and graduate programs, has produced such leading entrepreneurs and industry innovators as Marc Benioff (Salesforce.com), Brandon Beck (Riot Games), Chris DeWolfe, (MySpace and Jam City), Aaron Levie (Box), Sean Rad (Tinder), Paul Orfalea (Kinko's) and Mike Singer (Cherokee Uniforms).

What is your alma mater?

UCLA - BA - Economics, USC - MBA - Entrepreneurship, Loyola Law School – JD

What is your next project?

Los Angeles and Southern California are not known for being particularly business friendly and it's not helping matters that the business community does not speak with one voice. There are too many business leadership organizations in the LA basin and SoCal--the LAEDC, LA Chamber, BizFed, VICA, LA Coalition, CCA and LABC, to name but a few--cannibalizing each other's money, political clout, and agenda. Merging these voices into one umbrella organization that combines advocacy with economic research and applied analytics will enable the business community to have a single, targeted voice in the legislative and executive branches of local, state and federal government: united we stand, divided we fall. The proactive advocacy of this combined, unitary entity would be grounded in research and data--not ideology--that would determine public policy priorities and increase the likelihood that the voice of business prevails more frequently over that of organized labor.

Who is your hero?

Senator John McCain, a true American hero who has served his country selflessly since he joined the Navy at age 17. John's a maverick, a lawmaker who stands by his convictions rather than blindly following his party's leadership. He is the most bipartisan politician in America today. Gridlock would be a thing of the past if more politicians in our nation's capitol followed his courageous example. John's a man of principle who stands up for what he believes is right.

What do you like best about Los Angeles?

I call LA a red-blood town--blue bloods need not apply. What I mean by this is LA is a meritocracy, where your last name is not important. What matters is how smart you are, how hard you're willing to work and how driven you are to succeed. People come here from around the world seeking their fortune and those who are willing to make sacrifices find it. With world-class universities (UCLA, USC, Caltech), a diverse, vibrant economy and a strong undercurrent of entrepreneurship and innovation, LA's the place to be. The only barriers to your success are self-made.

For reprint and licensing requests for this article, CLICK HERE.