Julie Miller-Phipps
LA 500
Monday, July 30, 2018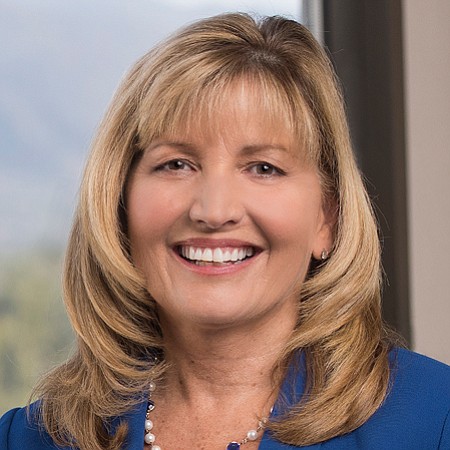 JULIE MILLER-PHIPPS
President
Kaiser Permanente Southern California Region
Kaiser Foundation Health Plan and Hospitals
Julie Miller-Phipps is president of Kaiser Permanente Southern California Region and of Kaiser Foundation Health Plans and Hospitals for Southern California, giving her oversight of hospital and health plan operations for Kaiser's 4.5 million members in a region that stretches from Bakersfield to San Diego. There are more than 73,000 employees and more than 7,400 physicians in the group, which includes 15 hospitals and 230 medical offices. Miller-Phipps, who has more than 30 years of leadership experience in health care, was appointed to this position in 2016. She oversees nearly $1 billion in annual funding and grants for group programs. She previously was president of the Kaiser Foundation Health Plan of Georgia. She has also served in executive roles at Kaiser Permanente's Orange County, Calif., service area. She is on the boards and executive committees for the California Hospital Association; the Presidential Health Advisory Council at the University of La Verne; the advisory board for USC's Leonard D. Schaeffer Center for Health Policy and Economics; and the board of directors for the Southern California Leadership Council.
What was your proudest moment?

I remember how proud I felt being offered the opportunity to lead Kaiser Permanente Southern California. In many ways, I feel like I have worked my whole life to be ready for this role. When I was young, my mom encouraged me to volunteer at the hospital as a candy striper, and to this day, I remember what it felt like putting on that uniform. The pride of being able to help nurses and doctors in caring for patients inspired me and made me feel from my heart that this is where I belong. It has been my calling and I can't imagine having spent my career with any other organization. Having the privilege to serve the 4.5 million people who are our members in Southern California is one I don't take lightly. I'm proud to be a part of an organization committed to helping transform health and health care for Americans.

What is your alma mater?

California State University, Fullerton (Go Titans!) was where I completed my undergraduate degree. I earned my master's degree at the University of La Verne. In addition, I completed two executive programs at USC and the University of North Carolina while working at Kaiser Permanente.

What is your next project?

With health care changing at a historic pace, our focus must be on how we lead differently going into the future. How do we invest in leaders and provide the skills and experiences they need to excel in a world that is full of delivery system disruptors, advancing technology, artificial intelligence, big data, and rapidly increasing on-demand consumerism? We are committed to our investment in our people so that Kaiser Permanente and its members are thriving for the next 75 years, fulfilling our mission while leading health care transformation in our country.

Who is your hero?

I can't say I have one specific hero, but there have been many people that I have learned from and to whom I looked up to during my career. I am especially curious about learning from strong women leaders who prioritize a balanced commitment to family and community along with excelling in their careers. People like Michelle Obama and Sheryl Sandberg come to mind. I am a dedicated lifelong learner and believe that great leadership and strength comes from being real, staying connected, and seeking truth about the world around us. It also means reaching back and being a great mentor to others.

What do you like best about Los Angeles?

Los Angles is such a multi-dimensional city with a wide spectrum of food and art, cultures, sights, and sounds. L.A. is one of the most diverse cities on earth – and it is open to celebrating its diversity, ideas, and creativity. I love that I work with people from all walks of life, businesses and organizations to help us make this city a healthy and joyful home for each person who lives here. It is that very diversity and openness that we must all use to tackle the immense challenges of this city – especially homelessness.
For reprint and licensing requests for this article, CLICK HERE.