Javier Cano
LA 500
Monday, July 30, 2018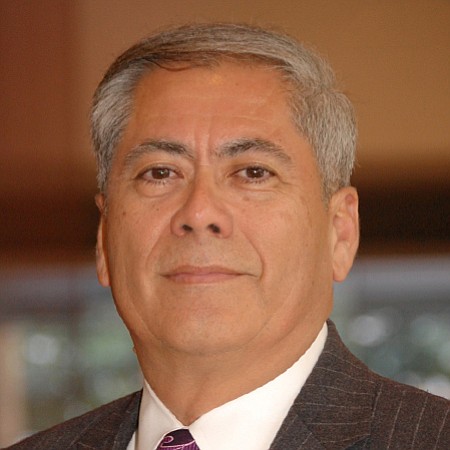 JAVIER CANO
Vice President and Market General Manager
JW Marriott Los Angeles L.A. Live
Ritz-Carlton Los Angeles
Javier Cano is vice president and market general manager for Marriott International's L.A. Live properties: the Ritz-Carlton Los Angeles, JW Marriott Los Angeles L.A. Live, the Ritz Carlton Residences at L.A. Live, and Courtyard and Residence Inn L.A. Live. He also is the chairman of the Los Angeles Tourism Marketing District, overseeing a $27 million effort to drive tourism to the city. He serves on the boards of the California Hotel & Lodging Association, California Travel Association, Los Angeles Chamber of Commerce, Los Angeles Hotel Association and the California Hospital Medical Center Foundation. He is on the advisory board of Collins College of Hospitality at Cal Poly Pomona. The L.A. native was previously at the Ritz-Carlton in Maui, the Los Angeles Airport Marriott Hotel and the Marina Beach Marriott. He has three times been named Marriott's General Manager of the Year and received the City of Angels Award for community service from the LAX Chamber of Commerce in 2013.
What was your proudest moment?

In early 2010, I had the opportunity to lead nearly 600 ladies and gentlemen in the opening of the JW Marriott & The Ritz-Carlton, Los Angeles L.A. LIVE., the first new hotel in downtown in years. The success of the hotel and L.A. LIVE has help lead to the explosive growth in downtown.

What is your alma mater?

I attended St. Mary's University in San Antonio, Texas

What is your next project?

Working on the recently announced 850 expansion to the existing JW Marriott/Ritz-Carlton hotel. Will add over 100,000 square feet of meeting space and the largest ballroom in Los Angeles. This will be the premier convention destination on the West Coast

Who is your hero?

Without question, my hero is my father. All I have accomplished I owe to him. Orphaned at a young age, he had to leave school to work. Came to this country with nothing. He successfully retired at 55 and is enjoying life to this day. Taught us the value of hard work. He is the wisest person I know!

What do you like best about Los Angeles?

Los Angeles is a world-class city that people around the world dream about. I love the experiences that happen here because of the amazing cultures that make up the city.
For reprint and licensing requests for this article, CLICK HERE.