Jane Close Conoley
LA 500
Monday, July 30, 2018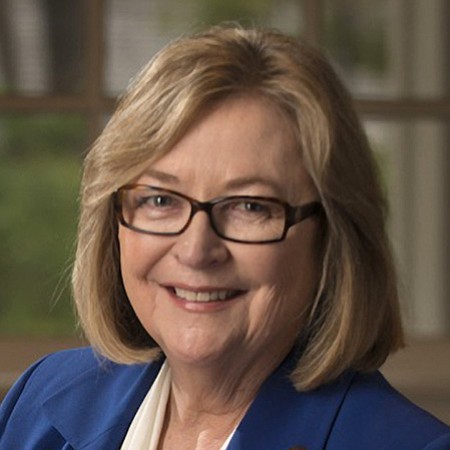 JANE CLOSE CONOLEY
President
California State University, Long Beach
Jane Close Conoley is president of Cal State Long Beach. She joined the university in 2014 after serving as interim chancellor of the University of California, Riverside. She has held leadership positions at the University of California, Santa Barbara, Texas A&M University and the University of Nebraska-Lincoln. Conoley holds a PhD in educational psychology from the University of Texas at Austin. The frequent lecturer has presented papers throughout the world and was granted fellow status by the American Psychological Association and the Association for Psychological Science. Conoley has authored, co-authored and edited more than 120 books, articles and book chapters. She wrote her most recent book, "Positive Psychology and Family Therapy," with her husband, Collie W. Conoley.
What was your proudest moment?
Hard question! Since coming to Long Beach as president I have been blessed with many recognitions (e.g., from LAEDC, ADL, NAACP), which both humbled me and made me proud. I suppose the best moment, aside from actually being offered the presidency, was when I realized how much improved we were becoming at removing barriers to persistence at the university and to timely graduation.
What is your alma mater?
The College of New Rochelle in New York for my B.A. in psychology and the University of Texas at Austin for my Ph.D. in educational psychology.
What is your next project?
Two key projects come to mind. I am chairing the City of Long Beach's task force on eliminating homelessness. The other is leading our greater university-wide visioning process aimed at making us more responsive to and in charge of our future as an important anchor institution for our region
Who is your hero?
I have many, but the first to come to mind is Jane Goodall. Her lifetime commitment to her science, and to the creatures of the Earth, is inspiring.
What do you like best about Los Angeles?
Los Angeles is a region on the move, trying to solve big challenges (poverty, housing, health care). I love being a part of this enormous energy for the public good.
For reprint and licensing requests for this article, CLICK HERE.