Gregory Rodriguez
LA 500
Monday, July 30, 2018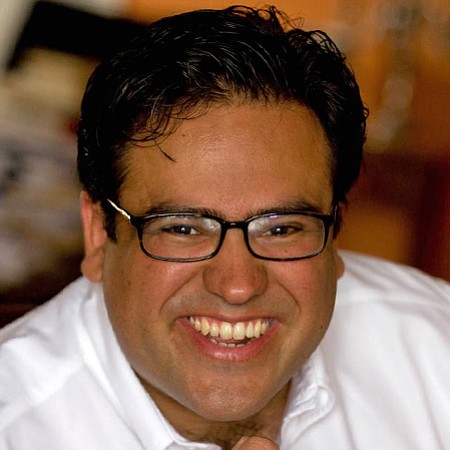 GREGORY RODRIGUEZ
Publisher and Editor-in-Chief
Zócalo Public Square
Gregory Rodriguez founded Zócalo Public Square in 2003 and serves as its publisher and editor-in-chief. The nonprofit organization, which is affiliated with Arizona State University's Knowledge Enterprise, syndicates its journalism content to nearly 300 media outlets around the world and has hosted more than 500 events in 23 cities in the United States and others in China, Germany, Mexico and the U.K. Rodriguez is a longtime journalist whose work has appeared in the New York Times, the Wall Street Journal, the Economist, Time, Newsweek and the Los Angeles Times, where he was an op-ed columnist. His 2008 book, "Mongrels, Bastards, Orphans and Vagabonds: Mexican Immigration and the Future of Race in America was among the Washington Post's "Best Books of the Year." He was named a Goldman Sachs senior fellow at the Smithsonian National Museum of American History in 2012 and founded and co-directed the Smithsonian Institution's "What It Means to Be American" project.
What was your proudest moment?

When my wife and I got my 87 year old father home from the hospital so he could die at home and in peace.

What is your alma mater?

U.C. Berkeley

What is your next project?

I'd love to write a book on my unified theory of American culture.

Who is your hero?

Saint Augustine

What do you like best about Los Angeles?

It's a tie between the richness of the light in the late afternoon and the scent of night-blooming jasmine in the spring.
For reprint and licensing requests for this article, CLICK HERE.
Stories You May Also Be Interested In