Dianne F. Harrison
LA 500
Monday, July 30, 2018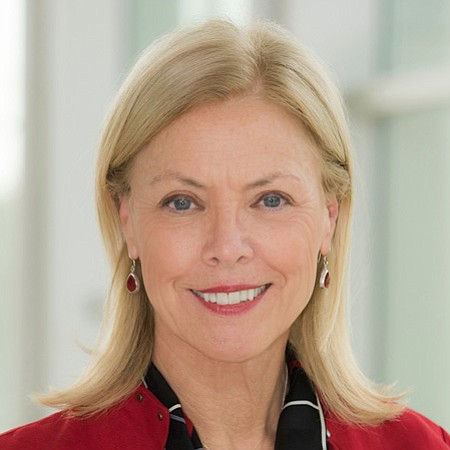 DIANNE F. HARRISON
President
California State University, Northridge
Dianne Harrison is president of Cal State Northridge. She joined the university in 2012 after serving as president of Cal State Monterey Bay. She spent nearly 30 years as a faculty member and in administrative leadership roles at Florida State University. Harrison chairs the Steering Committee of the Presidents' Climate Leadership Network and serves as a commissioner on the Western Association of Schools and Colleges (WASC) Senior College and University Commission. She has twice served on the Western Interstate Commission for Higher Education, most recently as chair of the commission. She is on the board of the American Association of State Colleges and Universities, the NCAA Board of Governors and the Division I Board of Directors. She is a member of the Los Angeles Cleantech Incubator Leadership Council, the Los Angeles Coalition for the Economy and Jobs, LAEDC's executive committee and BizFed's advisory council. Harrison holds a PhD from Washington University in St. Louis.
What was your proudest moment?

My proudest moment every year is at CSUN Commencement, when I shake the hands of every single graduate – this year, more than 11,000!

What is your alma mater?

Ph.D. in Social Work, Washington University in St. Louis, Missouri; Master's in Social Work, University of Alabama, Tuscaloosa; Bachelor's in American Studies, University of Alabama, Tuscaloosa

What is your next project?

There are many new projects on my horizon – from activities that support a 21st century workforce, like our Institute for Innovation and the creation of an exciting newly expanded maker space on campus to exploring the possibility of a new multi-purpose event center, seating 10,000-12,000, that would serve as an indoor campus venue for athletic events, student concerts and commencement ceremonies. This venue provides an opportunity to meet the needs of our students and their families, and support the local and regional business community.

Who is your hero?

My hero is my husband, John Wujack, who always has my back and best interests on his radar. He is my rock, best friend, and closest confidant. As a retired elected official, he understands the politics of high-visibility positions.

What do you like best about Los Angeles?

LA 's diversity – from people to innovations. L.A. provides a vast array of opportunities for people with talent and the drive to succeed – like CSUN graduates. No matter the industry – from high tech to education to healthcare and beyond – there is something for everyone in Los Angeles.

For reprint and licensing requests for this article, CLICK HERE.
Stories You May Also Be Interested In