Cenk Uygur
LA 500
Monday, July 30, 2018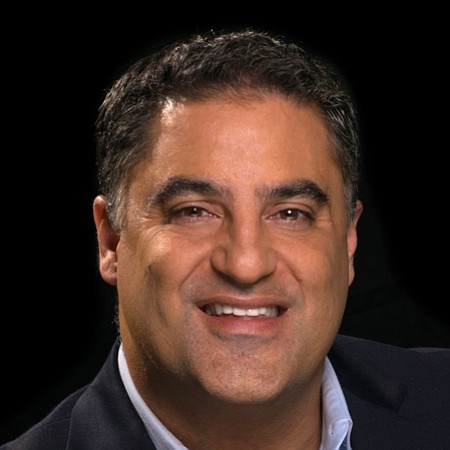 CENK UYGUR
Chief Executive TYT Network
Cenk Uygur is chief executive of TYT Network, which produces The Young Turks, the online news show hosted by Uygur that draws a global audience of more than 200 million views a month and 8 billion total video views. ComScore ranks the show as No. 1 for news and politics on all digital platforms among the 18-24 demographic. Uygur is a frequent political commentator on CNN, ABC News' "This Week" with George Stephanopoulos and the Fox News Channel. Uygur holds degrees from the Wharton School of Business at University of Pennsylvania and from Columbia Law School. The Turkish American Uygur switched from law to political commentary, landing a gig as a host on MSNBC before launching The Young Turks. The show has had several iterations, including two years on Al Gore's Current TV and as a talk show on Sirius Satellite Radio. It first launched on YouTube in 2005 and has grown to a subscriber base of more than 3.97 million. Uygur received the 2016 Champion in Media: Fifth Estate award at the inaugural Multicultural Correspondents Dinner and was named to Mediaite's 2015 25 Most Influential People in Political News, Variety's FameChangers and the Hollywood Reporter's NextGen 50 list.
What was your proudest moment?

My proudest moments are always after defeat. It's easy to be jubilant after victories. It's easy to stay down after you get knocked down. It's hard to get back up and so every time I do, I know I accomplished the hardest thing in life. Everyone will have ups and downs. That isn't luck, that's life. Victory and pride go to the ones who take the blows and soldier on. I've had a thousand defeats and a thousand lessons and a thousand moments of quite pride when I have the temerity to get back up.

What is your alma mater?

University of Pennsylvania, Wharton School of Business and Columbia Law School

What is your next project?

Global domination. TYT is Home of Progressives. We will win online, we will on all platforms, will win in the streets and we will win in people's hearts. And we will try to bring light into the world. More specifically, our app. Please check it out at TYT.com/app

Who is your hero?

Martin Luther King, Jr. Not only because he fought courageously and helped to expand the circle of liberty but also because he was practical in his calculations and a beacon of morality. That's a near impossible balancing act. He's the gold standard. He talked about liberating not only black people but also white people in the South who had hatred in their heart, because he loved them, too. I might be able to aspire to his courage or his results, but I know I can never be that magnanimous or moral. He is the light that guides me in the darkness.

What do you like best about Los Angeles?

The sunshine. I even love how it bounces off the trees. I love playing basketball outside on Sundays for 52 weeks straight. I love walking outside to hope and shine. I'd tell more people about how fantastic Los Angeles is but I'm worried that they'd move here. There is only one reason why you'd live anywhere else - because you had the misfortune of being born there.
For reprint and licensing requests for this article, CLICK HERE.