Bob Graziano
LA 500
Monday, July 30, 2018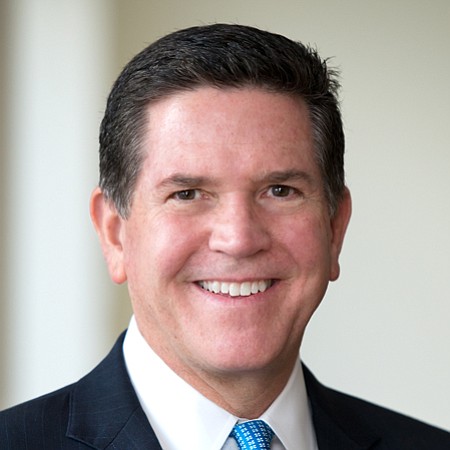 BOB GRAZIANO
Vice Chairman
J.P. Morgan Private Bank
Bob Graziano is responsible for corporate strategy and development for J.P. Morgan Private Bank, providing strategic advice and support to the leadership team. Earlier in his career, Graziano spent 18 years with the Los Angeles Dodgers, serving his final six years as the club's president and chief operating officer. He went on to join Northern Trust, where he worked as a managing partner until joining J.P. Morgan in 2013. Graziano serves on the board of the Los Angeles Sports and Entertainment Commission and helped lead L.A.'s successful bid for the 2022 Super Bowl. He serves as an advisory board member of the USC Sports Business Institute Club. He is the past chairman and current board member of the LA84 Foundation, which is endowed with the surplus from the 1984 Olympic Games.
What was your proudest moment?

There are a few that come to mind: Sitting at Closing Ceremonies of the 1984 Olympics knowing that I played a part in these very successful and historic Games that are still providing significant benefits to Southern California through the LA84 Foundation. Being a part of the 1988 Dodger organization that brought a World Championship to LA. But most important, seeing my sons become self-sufficient, successful young men who are all guided by a strong moral compass.

What is your alma mater?

University of Southern California

What is your next project?

My plate is full of projects. Professionally, it is working with all of our lines of business in fueling and supporting the economic growth in the region. Civically and philanthropically, it is ensuring that all of the major sports and entertainment events that we have successfully attracted to the region create a significant economic benefit that will be accessible to all. Personally, it is maintaining a healthy lifestyle so that I am able to complete all of the projects on my plate!

Who is your hero?

Without question, my wife, Wendy Wachtell. She is a successful businessperson, philanthropist and mother who has positively impacted the lives of so many people, especially mine.

What do you like best about Los Angeles?

I love the diversity of the city. This diversity will serve us well as we welcome people from all over the world to the major events that we will be staging over the next 10 years.
For reprint and licensing requests for this article, CLICK HERE.