Bioscience Data Dive
L.A. growth steady, average wage lags statewide, national benchmarks
Friday, July 27, 2018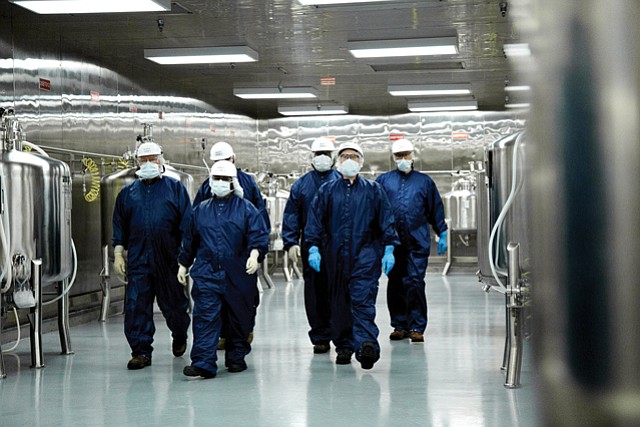 The number of bioscience industry jobs in Los Angeles County has grown by 15 percent since the Great Recession but workers in the local sector trail their counterparts across the state and nation in terms of average wages, according to a study.
The average wage for workers in bioscience – a sector that ranges from medical devices to drug research – was just over $80,000 a year, according to a preliminary report from the Southern California Biomedical Council, a Los Angeles-based trade group.
Bioscience workers across the U.S. made $99,000 a year on average in 2016, according to the latest data available. The statewide average in California was $126,000 for the same period.
The bioscience data for L.A. County was compiled by TEConomy Partners, an Ohio-based research firm, for a SoCalBio report on the local bioscience industry to be released this fall.
The biosciences industry in Los Angeles has shown steady growth, from just over 42,000 jobs in 2010 to nearly 49,000 jobs in 2016, a 15 percent increase.
Bioscience industry wages grew 11.3 percent during the same period, lagging a 13 percent growth in wages to $59,000 a year in the local private sector as a whole.
Part of the disparity in wages could be a result of the composition of L.A.'s bioscience sector.
"Los Angeles has a diverse bioscience industry, with older companies around for two or three decades, many of them in manufacturing," said Ahmed Enany, executive director of SoCalBio, author of the report. "They don't pay as much as research and development."
The manufacturing of vitamins, skin care products and some medical devices can also push down the local bioscience industry average, Enany said.
Bioscience wages within a single company can also vary between assembly line work and research and development.
Grifols Biologicals Inc. manufactures plasma-derived medicines and employs 1,600 workers across the county, three quarters of them at its El Sereno plant. Its pay scale ranges from manufacturing techs who can start at $17 an hour to scientists who make $140,000 a year.
The average wage locally could begin to tilt toward the higher end in coming years, according to Enany, "because we see a new generation of emerging biotech and medical device companies."
A new generation of R&D-oriented biopharmaceutical and medical device companies across the region – from Kite, a Gilead Co. in Santa Monica to Neural Analytics Inc. in West Los Angeles – pay wages on a par with biotech hubs in the Bay Area and San Diego, Enany said.
More than half of the nearly 2,200 bioscience companies in L.A. County focus on bioscience-related distribution; more than 700 are research, testing and medical laboratories; more than 200 develop medical devices and equipment; and nearly 120 are in the drugs and pharmaceuticals sector.
For reprint and licensing requests for this article, CLICK HERE.