City of Hope Celebrates 105 Years with New Museum
Tuesday, July 24, 2018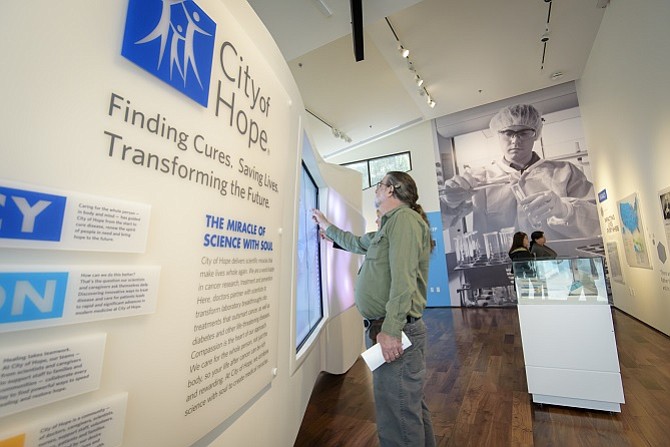 The City of Hope National Medical Center has marked more than a century of health care, from its roots as a sanitarium for tuberculosis to an advanced research center for diabetes and cancer.
Now the Duarte-based hospital is celebrating its legacy of medical breakthroughs with a new museum.
The 1,500-square-foot exhibition hall announced July 23 is formally known as the Anthony F. Markel Family City of Hope Museum, in honor of one of the hospital's chief fundraisers.
"This museum is imbued with 100-plus years of triumphant history," said Anthony Markel, co-vice chairman for Markel Corp., an insurance holding company based in Virginia, who chaired a $1 billion fundraising campaign for City of Hope, in a statement.
That history harks back to its founding as the Los Angeles Sanitarium in 1913 to its development of human synthetic insulin four decades ago to its medical breakthroughs in bone marrow transplants, diabetes and numerous cancer drugs.
The museum, which opened May 31, is open from 10 a.m. to 3 p.m. Tuesday to Friday at 1500 E. Duarte Rd., in Duarte.
Health business reporter Dana Bartholomew can be reached at dbartholomew@labusinessjournal.com. Follow him on Twitter @_DanaBart.
For reprint and licensing requests for this article, CLICK HERE.