Barco Uniforms Launches Line of 'Restorative' Medical Scrubs
Tuesday, July 24, 2018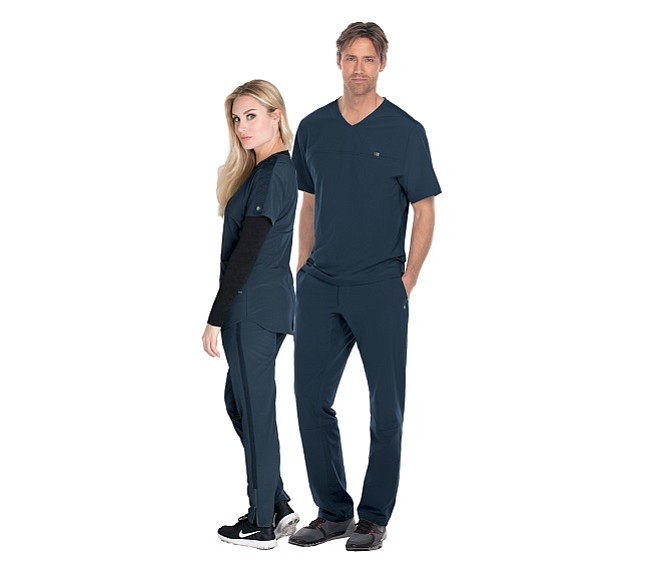 Imagine a line of medical scrubs imbued with healthy minerals, which look striking enough to wear outside a hospital. That's the claim of Gardena-based Barco Uniforms Inc., which on July 25 launched its Barco One Wellness – a medical scrub collection infused with health-promoting bio-minerals.
The fabric for each item in the collection is lined with a reflective liner for an infrared body boost, according to the 89-year-old apparel company. And each garment is imbued with a mixture of elvan, amethyst, red clay, platinum and germanium "to promote restorative comfort for health care professionals."
"We are inspired every day by the compassion and dedication of health care professionals because they put their patients' well-being first, so we designed the Barco One Wellness apparel collection with comforting restorative benefits for those who deserve it the most," said David Murphy, chief executive of Barco Uniforms, in a statement.
The company claims each scrub will enhance its wearer's blood circulation and increase tissue oxygenation, while maintaining consistent optimal body temperature by circulating energy back to the body.
It also says each medical uniform – which lists for between $30 and $50 in colors that range from indigo, moonstruck, steel, black, as well as fashion hues of canyon rose, green space and desert taupe – looks good enough for off-duty weekend or travel wear.
Barco Uniforms, founded in 1929, employs more than 225 workers who design and produce professional wear for the health care, food service and hospitality industries. A Barco's Nightingales Foundation supports professionals in nursing, while providing hot lunches and clean water in Haiti.
Health business reporter Dana Bartholomew can be reached at dbartholomew@labusinessjournal.com. Follow him on Twitter @_DanaBart.
For reprint and licensing requests for this article, CLICK HERE.