Thiel Fund Gets Luckey
L.A.'s newest billionaire backs OC inventor
Friday, July 20, 2018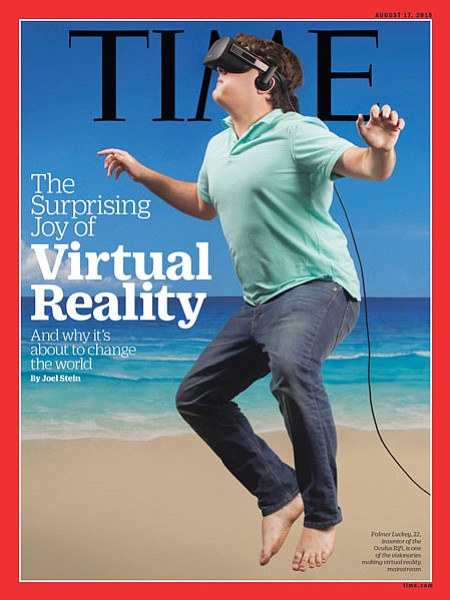 One of newly minted Los Angeles resident Peter Thiel's investment vehicles is backing another recent émigré from the upper ranks of Silicon Valley on a defense technology startup.
Thiel's Founders Fund venture capital firm led a recent $41 million round for Anduril Industries. The startup was launched a year ago by Palmer Luckey, who founded virtual reality headset maker Oculus VR, sold it to Facebook Inc. for $2 billion in 2014, and parted ways with the new owner last year after raising hackles with his political views.
The valuation of Anduril Industries remains unknown, with no information on how much of the company Luckey sold in the recent $41 million round or a prior $17.5 million seed round by Founders Fund, which remains based in San Francisco.
Founders Fund Partner Brian Singerman has directed the investment in Anduril Industries, according to a source close to the matter. Trae Stephens, another partner in Founders Fund, is one of four cofounders alongside Luckey in the startup, the same source said.
A few engineers coming from Thiel's Palo Alto-based software firm Palantir Technologies are among the top executives at the Anduril Industries, whose operations and plans have only recently begun to attract some national attention.
Thiel is a billionaire investor with numerous Silicon Valley hits to his credit – he was a co-founder of PayPal Holdings Inc., the first outside investor in Facebook, and took early stakes in LinkedIn Corp. and Yelp Inc.
He recently moved his residence along with Thiel Capital and Thiel Foundaton to Los Angeles, a change he attributed to a general lack of tolerance for conservative political views in Silicon Valley's tech sector, which he has called a "one-party state." He ranks No. 29 on the Business Journal's annual list of Wealthiest Angelenos with a net worth estimated at $2.5 billion.
Luckey started Oculus in his family's garage in Long Beach, and eventually took on partners and investors from a base in Orange County, with a headquarters in Irvine at the time of the company's sale.
Luckey also has reportedly found himself at odds with Silicon Valley's tech community over his conservative political views. His departure from Facebook came in March 2017, following public disclosure that he had funded a pro Trump group called Nimble American. He apologized for any negative effects his actions brought to the Oculus operation, but he still headed for Facebook shortly before he parted ways with the company.
Prev Next
For reprint and licensing requests for this article, CLICK HERE.