Buyer Clear of Weinstein Suits on Asset Purchase
Lantern Capital's $289M deal cuts pool available for misconduct payouts
Friday, July 13, 2018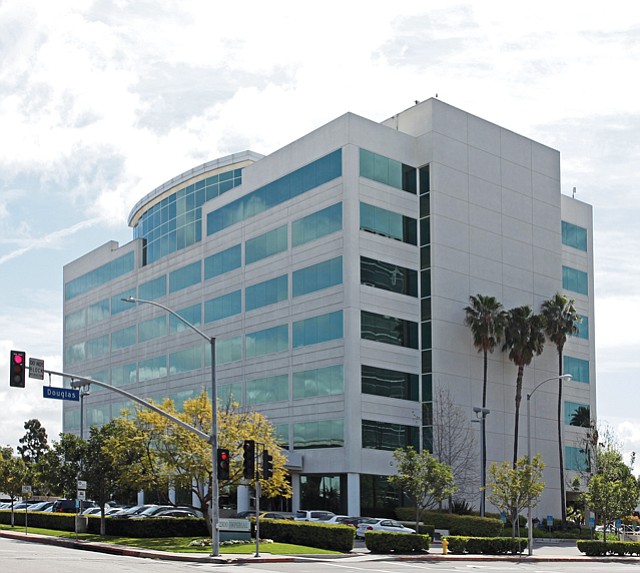 The agreed-upon demise of Harvey Weinstein's company creates a new Hollywood player by way of Texas – and reduces money available for litigants in civil lawsuits against the one-time Hollywood mogul.
U.S. Bankruptcy Judge Mary Walrath approved July 11 Dallas-based private equity firm Lantern Capital Partners' $289 million purchase of the Weinstein Co. Inc., freeing the bankruptcy proceeding to close.
The deal came after Lantern backed away from an original $310 million price, and unsecured creditors balked at a $287 million amended agreement. The unsecured creditors signed off on the slightly higher price of $289 million price, partly because it cut by $1 million fees paid to Weinstein Co. financial advisers.
A significant number of unsecured creditors are former company employees, such as Louisette Geiss and Sandeep Rehal, who sued Weinstein for sexual misconduct, and allege that Weinstein's company encouraged or covered up instances of assault and harassment.
"The purchase price agreement does not resolve disputed claims of individual creditors, including the lawsuits," said bankruptcy lawyer Zev Shechtman of the law firm Danning, Gill, Diamond & Kollitz, who is not involved in the case.
Shectman said litigants can still go after Weinstein's personal assets, but "Lantern will be purchasing assets of the Weinstein Co. free and clear of the litigation claims against the Weinstein Co."
That means the $289 million agreement might have been the best of limited options for the unsecured creditors, who watched from the sidelines as a weeks-long dispute played out between Lantern and the Weinstein Co. over payments owed to actors and directors.
The heated bankruptcy proceeding led Lantern to announce how it plans to manage some of their new intellectual property, such as the reality television series "Project Runway." Lantern has not specified where it will set up shop in Los Angeles. It has not disclosed the permanent leaders of its entertainment team, but last week it named some Hollywood industry veterans as strategic advisors.
Lantern met with Weinstein Co. employees at Weinstein Co.'s Beverly Hills office earlier this month, but it has not said how many workers will be retained from the dissolved company.
The bankruptcy does not affect criminal charges against Weinstein.
Times' Move Upsets Union
New Los Angeles Times owner Patrick Soon-Shiong has touted potential changes to the publication, including more video content and podcasts, and possible corporate partnerships with AT&T Inc., the Los Angeles Chargers and the Los Angeles Lakers, of which Soon-Shiong is a minority owner.
The biotech billionaire will likely have to first handle concerns coming from the Times' newsroom, where newly unionized staff is getting more vocal about the newspaper's move to El Segundo, which is in the works.
The 300-plus editorial staffers formed a Writer's Guild in January, just weeks before Soon-Shiong announced his $500 million purchase of the Tribune Publishing Co.'s California publications.
The guild has started its inaugural contract negotiations with Soon-Shiong, according to union member Anthony Pesce, and a sticking point is the move to an El Segundo building owned by Soon-Shiong from downtown Los Angeles.
A significant number of Times' employees will look for work elsewhere, Pesce said, unless the company "steps up and offers a formal telecommute policy" or provides transit subsidies to reporters who are required to make the trek to El Segundo.
The lease of the Times' downtown building runs out at the end of the month, by which time most workers are expected to be in El Segundo.
Nearly 50 staffers are expected to work from a downtown office on Spring Street, a few blocks south of their longtime home.
Messages left with a Soon-Shiong spokeswoman were not returned in time for publication.
Latest Math on LA Weekly
The LA Weekly is a recent arrival to downtown, and also has set up shop on Spring Street, where it has added back some employees and subtracted events.
The Weekly was purchased last year by Semanal Media, a group of mostly Orange County investors led by Brian Calle, former opinions editor at Southern California News Group publications.
Calle promptly let go nine of the Weekly's 13 editorial staff members, prompting the withdrawal of some sponsors and creating a Boycott LA Weekly movement. Three weeks ago, there was a parting of ways with Susan Gill Vardon, who had taken over as managing editor in January.
LA Weekly also has been hiring, with eight newcomers putting its news operation close to staffing levels under prior owner Voice Media Group, according to Erin Domash, the publication's associate publisher.
No such turn on events, which were a main revenue source for Voice Media management. The publication typically produced a half-dozen annual ticketed events, including The Essentials, which featured the newspaper's picks of top city restaurants.
Calle cancelled The Essentials in March, at which time he promised a new, less food-focused menu of events.
Calle recently told the Business Journal that the entire event schedule inherited from Voice Media has been cancelled and no new events have been scheduled.

Staff reporter Matthew Blake can be reached at mblake@labusinessjournal.com or (323) 556-8332.
For reprint and licensing requests for this article, CLICK HERE.