Economic Forecast & Trends 2018: Global Economy's Momentum to Continue in 2018
Custom Content by the Los Angeles Business Journal
Tuesday, January 30, 2018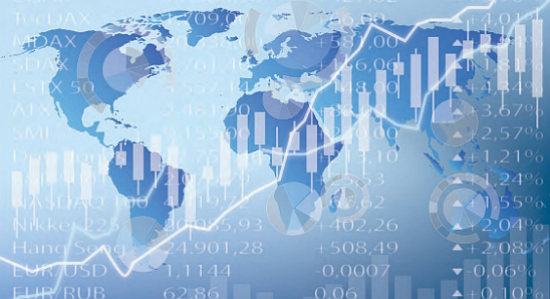 After exceeding expectations in 2017, the global economy is projected to carry forward its current momentum to generate a 3 percent growth rate through 2018, according to The Conference Board's latest Global Economic Outlook.
"The Conference Board Global Economic Outlook 2018" provides projections for the output growth of the world economy, including 11 major regions and individual estimates for 33 mature and 36 emerging market economies for 2018–2022 and 2023–27.
"Global growth has finally left the starting gate since the global economic and financial crisis," said Bart van Ark, Chief Economist of The Conference Board. "GDP growth, which we predicted to grow at 2.8 percent a year ago, is likely to end at about 3 percent for 2017, and through 2018."
While the growth path of mature markets will remain solid in the short term, potential for much faster growth is limited, and a growth slowdown is likely to set in later in the decade. "As some major emerging markets are maturing themselves, especially China, they are unlikely to return to growth trends of the past," added van Ark. "The good news is that a larger role for qualitative growth factors—an improvement in labor force skills, digitization, and especially stronger productivity growth—may help sustain growth and provide better conditions for businesses to thrive over the next decade."
MATURE ECONOMIES TO CONTINUE MOMENTUM
Momentum in mature economies increased during 2017, which sets them up to continue growing at a decent pace in 2018 compared to the previous five-year average of 1.8 percent (2012–2017). Mature economies are projected to grow by 2.1 percent in 2018 compared to 2.2 percent in 2017. The US economy will especially benefit from carrying stronger investment growth into next year. By the middle of 2018, several European economies may see some weakening of cyclical tailwinds and fall back to their medium-term growth trend. These slowdowns will mostly be quite modest.
On the other hand, Japan and the UK are projected to slow more dramatically in 2018.
EMERGING MARKETS TO GAIN SOME STRENGTH
Emerging markets will continue to gain some strength in 2018 (projected to grow by 3.8 percent, compared to 3.7 percent in 2017), but there are significant differences across countries. China had somewhat stronger growth in 2017 than anticipated, due to a revival in exports and ample government support of the economy in the run-up to the once-every- five-year Party Congress in October. But China will continue its long, soft fall going into 2018. India, which had a weaker-than-expected year due to implementation difficulties with major policy initiatives, such as the demonetization of large currency notes and the introduction of a country wide goods and services tax, will see improved growth in 2018, largely driven by consumption. Brazil will continue to recover slowly from a deep economic crisis, while Mexico is likely to face more headwinds from uncertainty around the NAFTA negotiations and domestic policy uncertainty related to upcoming elections in 2018.
For reprint and licensing requests for this article, CLICK HERE.
Prev Next