Economic Forecast & Trends 2018: Business Executives' Optimism about U.S. Economy Hits a Post-Recession High
Custom Content by the Los Angeles Business Journal
Tuesday, January 30, 2018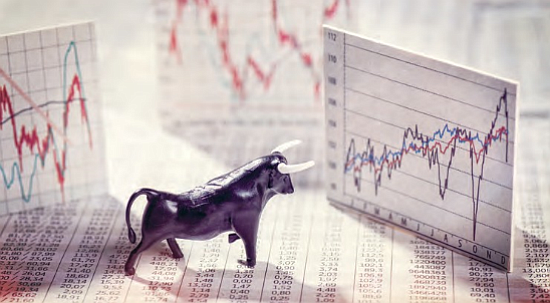 Nearly three out of four business executives have an optimistic view of the U.S. economy for 2018, a consensus not seen since before the Great Recession, according to the fourth-quarter AICPA Economic Outlook Survey, which polls chief executive officers, chief financial officers, controllers and other certified public accountants in U.S. companies who hold executive and senior management accounting roles. While the survey was fielded with tax reform deliberations underway, it's important to note it closed before passage of the Senate tax bill late last year, so survey sentiment does not reflect that development.
Seventy-four percent of business executives said they were upbeat about prospects for the economy, an increase of 10 percentage points from last quarter. Their view of their own companies' outlook over the next 12 months is sunnier, too, with 70 percent expressing optimism, also a post-recession high.
"In addition to expectations for business tax reductions, executives cited several factors for the boost in optimism, including rising consumer demand, a strengthening global economy and the perception of more pro-business policies at home," said Arleen R. Thomas, CPA, CGMA, managing director of Americas Market, Global Offerings & CGMA Exam, Management Accounting for the Association of International Certified Professional Accountants. "On the other side of the ledger, some respondents expressed concern about political dysfunction and fallout from potential stock market and real estate bubbles."
The AICPA survey is a forward-looking indicator that tracks hiring and business-related expectations for the 12 months of 2018. As a point of comparison, the U.S. Department of Labor's November employment report, scheduled for release tomorrow, looks back on the previous month's hiring trends.
The CPA Outlook Index—a comprehensive gauge of executive sentiment within the AICPA survey— rose two points in the fourth quarter to 79, eclipsing a post-recession high of 78 set in the fourth quarter of 2014. The index is a composite of nine, equally weighted survey measures set on a scale of 0 to 100, with 50 considered neutral and greater numbers signifying positive sentiment.
Other key findings of the survey:
• 'Availability of skilled personnel' remained the top challenge for businesses, while 'domestic competition' rose one spot to No. 2
• Hiring plans are generally in line with last quarter: 52 percent of executives said they had the right amount of staff; one-in-four said they had too few employees and planned to hire immediately; 13 percent said they had too few staff but were reluctant to hire; and eight percent said they had too many employees.
• The percentage of business executives who expect their company to expand in the coming year increased from 65 percent to 71 percent, quarter over quarter, matching the percentage set at the end of 2014
• Revenue is expected to grow at a 4.8 percent rate over the next 12 months, up from 4.3 percent last quarter, while profit expectations increased to 3.8 percent from 3.6 percent
• IT remains the strongest category for planned spending over the coming year, with an expected growth rate of 3.6 percent
The fourth-quarter AICPA Business and Industry Economic Outlook Survey was conducted Nov. 1-28, 2017, and included 800 qualified responses from CPAs who hold leadership positions, such as chief financial officer or controller, in their companies. The overall margin of error is less than 3 percentage points.
Information for this article was provided by AICPA. To learn more or to obtain a copy of the Economic Outlook Survey report, visit aicpa.org.
For reprint and licensing requests for this article, CLICK HERE.