Personnel Power - A Focus on Workforce Management: It's Time to Change the "Preparedness" Message
Custom Content by the Los Angeles Business Journal
Monday, January 29, 2018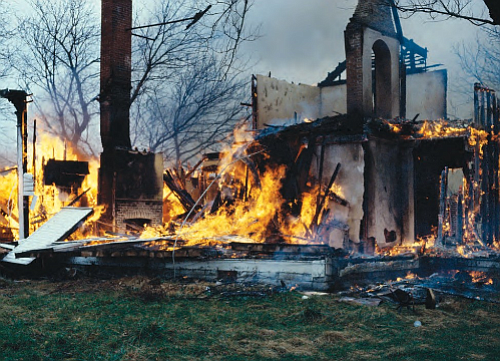 Are your employees truly prepared for a natural disaster? In the event of a catastrophic event, how resilient will your employees be?
In light of the devastation brought on by recent natural disasters around the country, including the wildfires recently experienced throughout California, it's pretty apparent that the current disaster preparedness message of "Get A Kit, Make A Plan, Be Informed" is missing something. If you take a close look at the disaster preparedness information that is typically promoted, you will find that it is almost entirely focused on personal safety and survival. Although these topics are extremely important to prevent loss of life and should not be downplayed, there is a critical piece missing that is crucial to the long-term effect and outcome of disasters.
Have you ever wondered why so many homes that are damaged or destroyed by disasters never get rebuilt? Or why there are so many foreclosures and families who become permanently displaced? What happens when you don't have adequate insurance or FEMA can't give you enough to make your home livable again? What if your life savings is in the equity of your home and you can't afford to pay for repairs out of your pocket? What if you can't afford to pay your mortgage and temporary housing or if your mortgage company withholds your insurance proceeds? What if your home is contaminated with flood water, sewage, mold, asbestos, or other hazards? These and a wide range of other issues are likely to hinder employees from returning to their homes - and simply having a kit or knowing how to survive will be of little value in terms of their ability to rebuild their lives.
Most business emergency plans exclude employees because the focus is on IT, cyber security, supply chains and other infrastructure details. However, these plans aren't much good if the employees' homes are destroyed and they can't go to work because they are stuck trying to figure out how to take care of themselves and their families' needs.
"Resilience" is supposed to mean the ability to recover, rebound, and come back to a state stronger than before. However, most if not all of the current preparedness messaging is about safety and survival, which is really more about disaster "resistance" rather than resilience. So, getting a kit and stockpiling supplies, making a plan to evacuate, and knowing what to do if separated from loved ones, etc. has little to do with rebuilding your life. So, what can we do to enhance the current preparedness message to better promote resiliency? One thought is to help people map out a strategy and plan for recovery in advance.
Prev Next
For reprint and licensing requests for this article, CLICK HERE.