Economic Forecast & Trends 2018: Bank Economists See Solid Economic Growth Supported by Tax Reform
Custom Content by the Los Angeles Business Journal
Monday, January 29, 2018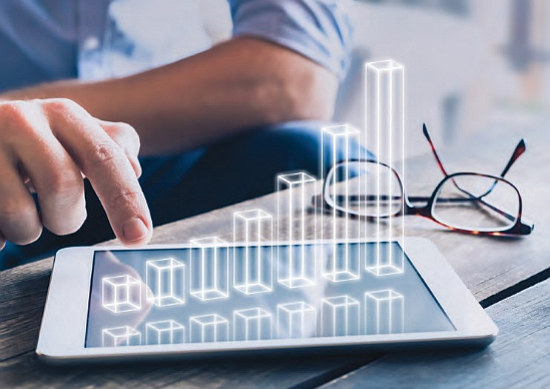 The U.S. economy will continue to grow through 2019, surpassing the longest previous period of economic prosperity in the post-war era, according to the Economic Advisory Committee of the American Bankers Association.
"This expansion has already spanned nine years, supported by strengthening labor markets, low interest rates, and a late-cycle resurgence in business investment," said Ellen Zentner, chair of the group and chief U.S. economist for Morgan Stanley. "Tax reform and the potential for further regulatory easing are likely to add a further near-term boost to growth."
The consensus of 14 chief economists from among the largest North American banks is that tax cuts will boost growth this year by 0.4 percentage points, bringing GDP growth to 2.4 percent. In 2019, the committee expects tax reform to have a smaller impact, and for GDP to grow 2.0 percent.
"Tax cuts will put more money in many peoples' pockets, providing a spark to buying power as well as improving household debt dynamics," said Zentner.
With the economy operating beyond full employment, wages are likely to rise faster, further supporting household spending. The committee forecast is that the national unemployment rate, currently at 4.1 percent, will decline to 3.8 percent by year-end, accelerating wage gains to 3.0 percent this year and 3.5 percent in 2019. Altogether, the committee sees these factors sustaining consumer spending this year and into next.
The group expects business investment to add materially to growth this year as companies channel some of the tax changes into capital expenditures and increased compensation.
"Tax reform has layered on further incentives to the already strong organic growth that has characterized capital spending over the last 18 months," said Zentner.
In 2019, the committee expects growth to slow due to the front-loaded impact of the tax law, which will moderate in out years, and rising interest rates, which will make capital investments and purchases of big-ticket items such as motor vehicles more expensive.
The committee expects 10 year Treasury rates to increase from about 2.6 percent at present to 2.9 percent in December 2018, and then to continue to rise steadily next year. Nonresidential fixed investment growth is projected to be 4.7 percent this year and 3.7 percent next year. Likewise, consumer spending is projected to rise by 2.4 percent this year, slowing to 2.0 percent in 2019.
The group expects inflation to rise gradually to the Federal Reserve's 2 percent goal, allowing the Fed to continue pushing the federal funds rate gradually higher without risk of significantly dampening economic growth. Following three rate hikes last year, the group consensus is for another three this year and two in 2019.
"If economic growth and inflation surprise to the upside, then the Fed could move more aggressively," said Zentner.
The committee sees sustained strength in the availability of bank loans. Delinquency and charge-off rates will remain near historical lows. Bank consumer credit grew 5.4 percent last year and is forecast to grow 5.9 percent this year, while business credit rose 1.4 percent last year and is forecast to grow 3.6 percent in 2018.
"Banks are in a excellent position to support continued expansion, and household balance sheets remain strong," said Zentner.
Information for this article was provided by the American Bankers Association.
For reprint and licensing requests for this article, CLICK HERE.