Key Deals: Mars Buys Veterinary Chain VCA for $9.1 Billion
MONEY/SBA Lenders
Friday, January 26, 2018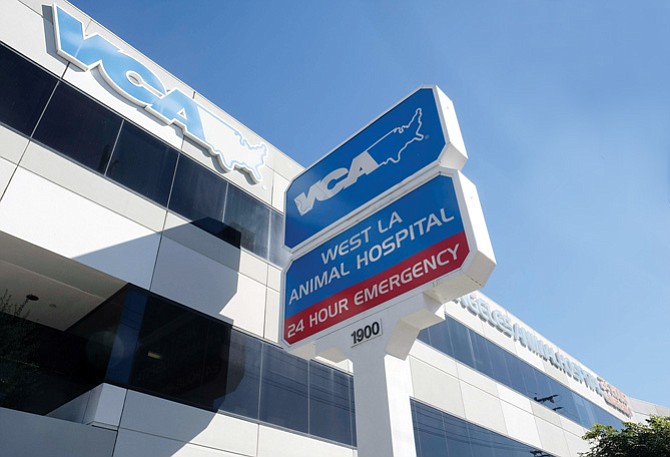 West L.A. veterinary care chain VCA Inc. landed a sweet deal when it was acquired by McLean, Va.-based candy maker Mars Inc. last year for $9.1 billion.
The transaction paid shareholders of publicly traded VCA a premium while leaving the company's founding management in place and making VCA a standalone entity under the privately held Mars' pet care subsidiary.
The deal reflected how big businesses, especially those in the food industry, are turning their focus to the increasing amount that consumers spend on their pets. The American Pet Products Association estimated that the U.S. industry took in $70 billion last year, an almost 70 percent increase from a decade earlier.
VCA billed itself as one of North America's largest veterinary care companies, with 23,000 employees, 800 veterinary practices and 60 diagnostic facilities across the U.S. and Canada.
Mars agreed to take on VCA's $1.4 billion in debt as part of the $9.1 billion price tag. VCA shareholders received $93 per share of common stock, more than a 33 percent premium over VCA's closing price the Friday before the deal was announced in January 2017.
The deal pushed Mars, one of the largest private companies in the country with $35 billion in sales last year, further into the pet business. Mars is best known as the maker of M&Ms, Snickers and other candies, but also owns another pet hospital chain, Banfield Pet Hospital, as well as some of the industry's best-known pet food brands, including Pedigree, Royal Canin and Whiskas.
Other food companies whose portfolios include products laden with sugar – including J.M. Smucker Company of Orrville, Ohio, and Switzerland-based Nestle – have diversified offerings to move into the pet industry.
The deal with Mars allowed VCA's headquarters to remain in Los Angeles, where about 1,400 of its 23,000 employees work.
The company was founded by Chief Executive Bob Antin, Chief Operating Officer Art Antin and Senior Vice President of Development Neil Tauber.
– Caroline Anderson
For reprint and licensing requests for this article, CLICK HERE.