Key Deals: Internet Brands Picks Up WebMD for $2.8 Billion
MONEY/Credit Unions
Friday, January 26, 2018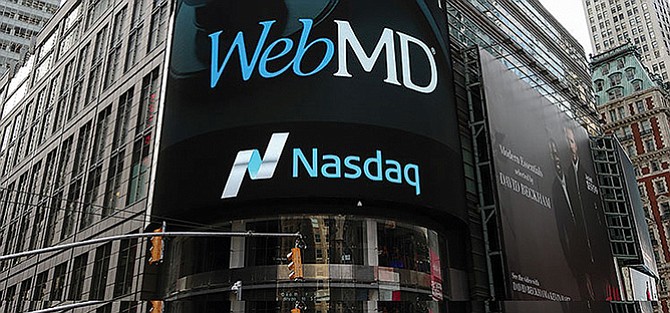 Internet Brands Inc. of El Segundo acquired online medical information company WebMD Health Corp. for $2.8 billion in September, a price worth more than the firms' valuation just a few years ago.
The deal was the largest in Internet Brands history, financed by private equity firm KKR, which acquired Internet Brands in 2014 for $1.1 billion. WebMD had been shopping itself around to potential bidders for much of last year.
The transaction combined a vast portfolio of popular websites into one company.
New York-based WebMD's network includes sites such as WebMD.com, Medscape.com and MedicineNet.com. Internet Brands' collection includes CarsDirect, eDoctors and Fodor's Travel.
The deal also brought together two companies that survived the dot-com bubble and went onto find profitable niches in the past decade despite the majority of online advertising revenue in the U.S. being gobbled up by the Google-Facebook duopoly, according to digital ad spending research by eMarketer. The research firm found the two social media platforms combined account for 63.1 percent of U.S. digital ad spending last year.
Internet Brands was founded by Scott Painter in 1998 within Pasadena-based incubator IdeaLab as car research and buying website CarsDirect.com. (Painter later founded car comparison website TrueCar and car leasing app Fair.) The company gradually expanded into other industries through a series of mergers and acquisitions. WebMD was founded in 1996 and went public in 2005.
Both companies generate revenue from advertisements, sponsorships and customer leads. WebMD's properties were the No. 36 most-visited digital destinations in the U.S. as of June, attracting more than 70 million unique visitors, according to comScore Inc.
WebMD generated $705 million in revenue and earned $91.3 million in net income in 2016. The company generated the majority of its revenue from advertising and sponsorship revenue, about $561 million in 2016.
Internet Brands has sought to grow its business through acquisitions of similar websites – an effort backed by KKR's capital. The WebMD deal came about a year and a half after it acquired Demandforce, a marketing automation software service made for healthcare providers, from Intuit for an undisclosed amount.
– Garrett Reim
For reprint and licensing requests for this article, CLICK HERE.