Key Deals: Global Gateway South Sells for $875 Million
MONEY/Factors
Friday, January 26, 2018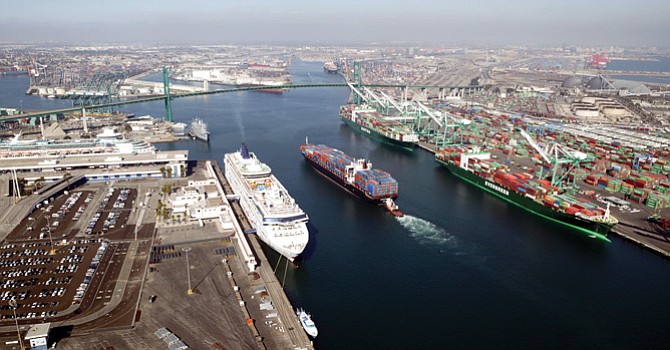 The third largest terminal at the Port of Los Angeles floated to new ownership in 2017.
In a deal that closed for $875 million on Dec. 1, French shipping line CMA CGM sold 90 percent of its equity in Global Gateway South, the port's third largest terminal by container capacity, to Swedish private equity firm EQT Partners. CMA CGM received a cash consideration for $820 million as part of the deal and retained a 10 percent minority share in the terminal, the company said on its website.
CMA CGM said that the sale would help pay down its debt following its 2015 acquisition of Singapore shipping company Neptune Orient Lines for $2.4 billion. It got the L.A. terminal through that deal. The terminal operates under a long-term concession that runs through 2043.
EQT, on the other hand, said it had partnered with port infrastructure investment firm P5 Infrastructure to create a plan aimed at improving capacity and efficiency at the terminal by investing in cranes and other handling equipment and technology, a decision that's in line with the industry's overall consolidation trend.
"Over the past several years, the shipping industry has been going through a major transformation," said Michele Grubbs, vice president for Southern California at the Pacific Merchant Shipping Association, which represents shipping lines and container terminal operators at West Coast ports. "Three years ago, there were 20 major global shipping lines and through consolidation and mergers we are moving toward 12."
Grubbs said that mega shipping vessels that carry upwards of 10,000 containers and are headed for the West Coast, discharge approximately 80 percent of their cargo at the San Pedro ports. 
"Each of the marine terminals in here are investing in new operational processes and technology to increase their efficiency," she said.
– Shwanika Narayan
For reprint and licensing requests for this article, CLICK HERE.