Key Deals: El Segundo Physician Group Davita Medical Acquired by UnitedHealth for $4.9 Billion
MONEY/Investment Banks
Friday, January 26, 2018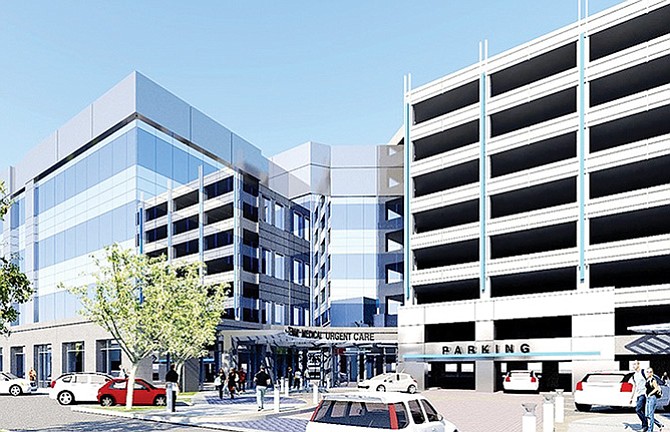 The largest health insurer in the U.S. advanced deeper into direct medical services in 2017 by purchasing DaVita Medical Group of El Segundo, one of the nation's largest physician groups, for $4.9 billion.
The December deal will give UnitedHealth Group Inc. of Minnetonka, Minn., and its Optum health services arm access to hundreds of health clinics owned by the primary care subsidiary of the Denver-based DaVita Inc.
It also enables the Boston-based Optum to expand its market reach of outpatient surgery centers and urgent care clinics into California, Colorado, Florida, Nevada, New Mexico and Washington.
The Dec. 5 agreement called for the transaction to close sometime this year, pending regulatory approval.
"The combination of DaVita Medical Group and Optum should lead to even higher levels of performance," said Kent Thiry, chief executive of DaVita Inc., which moved its headquarters from El Segundo to Colorado in 2009, in a statement.
DaVita, a Fortune 500 company which provides kidney care across the U.S., will not be selling its well-known kidney dialysis unit.
DaVita Medical Group serves about 1.7 million patients a year through nearly 300 medical clinics, 35 urgent care centers and six outpatient surgery centers.
After the sale finalizes, it will join Optum's Optum Care Division, adding to UnitedHealth's 250 Med Express urgent care centers, 200 surgical centers and 30,000 affiliated physicians.
"This is yet another step forward in UnitedHealth's strategy to become a vertically integrated, large player in the direct delivery of care," said Alan Little, Southern California-based vice president for health care consultant Freed Associates, following the announcement. "They've demonstrated a good track record of knowing how to make this type of acquisition successful."
DaVita Inc. said it plans to use the proceeds from the sale of its medical group to repurchase stock, pay off debt and for other purposes.
DaVita stock rose 13.6 percent after the sale, which added more than $193 million to the coffers of billionaire investor Warren Buffett, who owned a 20 percent slice of the dialysis and medical group company.
– Dana Bartholomew
For reprint and licensing requests for this article, CLICK HERE.