Key Deals: How Snap Haunts L.A.'s Venture Capitalists
Special Report: Money/Venture Capital Firms
Friday, January 26, 2018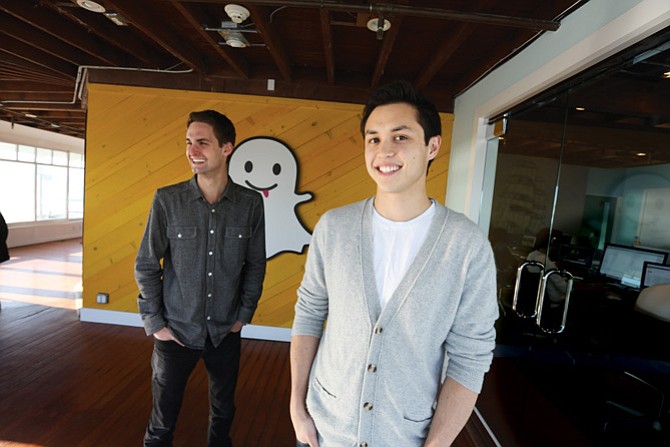 Snap Inc. is, for many Los Angeles venture capitalists, the one that got away.
The Snapchat app developer is one of L.A.'s most successful venture backed-companies, but from its inception in 2011 to its initial public offering in 2017 it took no investment from venture capitalists based here. Instead, the company financed its growth with more than $2.6 billion from Silicon Valley investors.
Missing out on the messaging app, as of last week valued at around $17 billion, still stings some local venture capitalist, who have vowed in response to change the way they conduct business.
"It caused a changed in the VC community here," said Jim Armstrong, managing director of Santa Monica-based March Capital, who added he never had the chance to invest in the firm. "We all became highly aware, even defensive, that we weren't in that company."
Local investors attribute the lack of L.A. involvement with the Venice-based app developer to a variety of factors, including risk-aversion, less aggressive searching and the company's start within the Bay Area.
Snapchat's inception at Stanford University was perhaps the most-influential factor in determining its initial investors, TechCoast Angels Chairman Christopher Hameetman said.
"The misconception is (Spiegel) was here building his company and we all missed it," he said. "He was in Palo Alto."
Even after moving to Los Angeles, the company during its early days was a total unknown to many in the local venture capital business, Armstrong said.
"I've never heard anyone in Southern California that said, 'I could've, should've, I would've,'" he said. "It was never on anyone's radar."
In fact, connecting with Snap's co-founders Evan Spiegel and Bobby Murphy was initially about doggedness, Hameetman said, noting the success of Lightspeed Ventures in becoming the startup's first investor.
When Barry Eggers, partner at Menlo Park-based Lightspeed Ventures, heard about teenagers' love of Snapchat he sent out colleague and firm Managing Partner Jeremy Liew to get in contact with Spiegel. Ultimately, Liew connected to the company's co-founder through a Facebook message and convinced Snap's leadership to take a $485,000 seed investment, even though the startup wasn't actively searching for investors.
"The fact that Snapchat was being so widely used at that point in time and had such incredible numbers, it was a truly rare opportunity, and Lightspeed was brilliant to identify it and jump on it," Hameetman said.
L.A. venture capitalists missed out because weren't nearly as aggressive, he said.
"They should have been talking to their kids; they should have been asking: What's the next big thing? What are you using?" he said. "Everyone's eye should have been on the ball and everyone should have been able to court Evan (Spiegel)."
A scarcity of venture capital in Los Angeles around 2011 also gave local investors the luxury of having entrepreneurs come to them for funding, a system that overlooked companies that were not asking for help, Hameetman said.
"They weren't set up to have people actively looking for companies that weren't seeking financing," Hameetman said.
Snapchat wasn't unknown forever and, at some point, L.A.'s investors didn't have the appetite for the startup's fast-climbing valuations and association with sexting, Armstrong said. Where local investors shied away, Northern California investors swooped in, he added.
"There is such a shark tank mentality up (in Silicon Valley)," Armstrong said. "Everyone is looking for the alpha-outlier."
The culture of L.A.'s venture capitalists is beginning to change, however. After seeing Snap Inc.'s $3.4 billion initial public offering last year, a handful of the city's top venture capitalists met together and vowed to close ranks – to increase information sharing among themselves, Armstrong said.
"There was a moment, and I give Dana Settle at Greycroft credit for leading the discussion, when we said, 'This is unacceptable,'" he said. "'We need to meet for breakfast every 60 days because we cannot let this happen again.'"
– Garrett Reim
For reprint and licensing requests for this article, CLICK HERE.