Apple Launches Patient Health Records App in Los Angeles
Thursday, January 25, 2018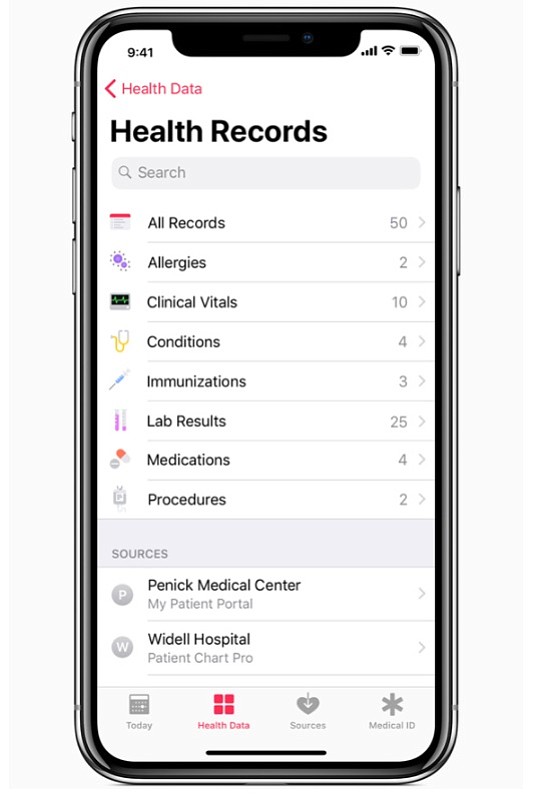 Apple Inc. has reached out to Cedars-Sinai and Dignity Health to debut a system to allow patients to securely access medical records on their iPhones.
The Cupertino tech giant announced Jan. 24 it updated the Health Records app on its IOS 11.3 beta to include patient records at a dozen health care systems across the nation, including Cedars-Sinai of Beverly Grove.
They also include Dignity Health hospitals in Arizona, Nevada and California, including four in Los Angeles County – California Hospital Medical Center downtown, Glendale Memorial Hospital and Health Center, Northridge Hospital Medical Center and St. Mary Medical Center Long Beach.
"Putting the patient at the center of their care by enabling them to direct and control their own health records has been a focus for us at Cedars-Sinai," said Darren Dworkin, its chief information officer, in a statement. "We are thrilled to see Apple taking the lead in this space."
Patients can now store health information, such as lab results and medications, within the app rather than accessing records from different health providers' websites. The health information is protected with an iPhone passcode, the company said.
Apple said it plans to connect more hospitals to its Health Records app in the next few months.
Health business reporter Dana Bartholomew can be reached at dbartholomew@labusinessjournal.com. Follow him on Twitter @_DanaBart.
For reprint and licensing requests for this article, CLICK HERE.