Port of Long Beach Approves On-dock Rail Facility
Tuesday, January 23, 2018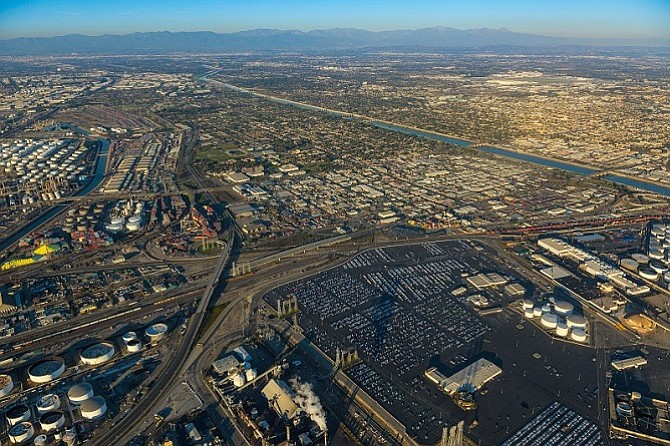 The Port of Long Beach's Harbor Commission approved plans for a new on-dock rail facility to be built at the complex's Pier B terminal.
The project would shift more cargo to on-dock rail which would place containers directly on trains at marine terminals – the goal being to move cargo more efficiently and to reduce air pollution by minimizing truck trips, port officials said. The port's usage of on-dock rail in its overall cargo movement was 24 percent last year.
"The Clean Air Action Plan calls for increased use of on-dock rail, and we have a goal of raising our on-dock volumes to at least 35 percent of our shipments," said Mario Cordero, executive director at the port, in a statement. "It's crucial that we build this facility to hit these environmental and business goals."
Next steps for the project include coming up with a budget. The site of the facility would be located southwest of Anaheim Street and Interstate 710.
Manufacturing and trade reporter Shwanika Narayan can be reached at snarayan@labusinessjournal.com or 323-556-8351. Follow her on Twitter @shwanika.
For reprint and licensing requests for this article, CLICK HERE.